Skip to Content
Best Metal Roof Contractor in Pensacola
Metal Roof Services provided by Kings Roofing
Kings Roofing NWFL, LLC provides Pensacola homeowners and business owners with a variety of roofing services.  Whether your industrial warehouse's roof suffers from normal wear and tear, or a severe storm has caused roof damage, you can count on a premier Pensacola metal roof contractor, Kings Roofing, to deliver high-quality service when it comes to your metal roof. 

Metal Roofing Options:
Exposed Fastener
Standing Seam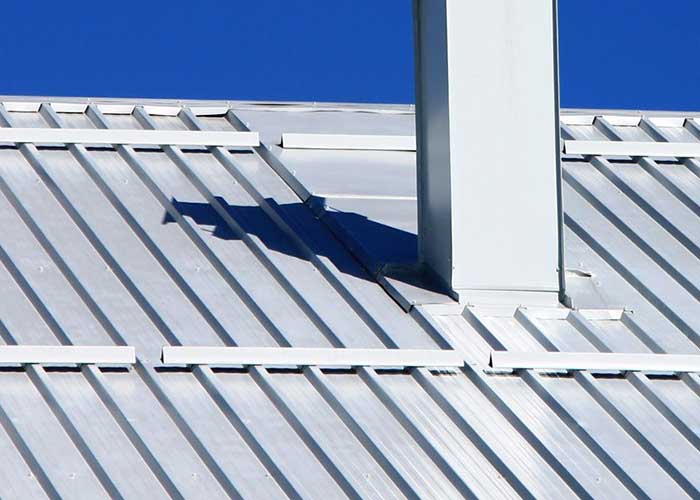 Many Pensacola residents have switched from asphalt shingles to a galvanized steel roof.  Our roofing professionals specialize in re-roofing homes that are transitioning from shingles to metal.  One significant benefit of a metal roof is its durability, so that you will rarely need to call a roof repair company.  Metal roofs are widely regarded as one of the most durable roofing options, which gives Pensacola residents the peace of mind that their roof will be protected for the long-haul.  Another perk of metal roofs is the different combinations of color, style, and materials.  If you are interested in a metal roof, contact the best metal roof contractor in Pensacola, Kings Roofing, for a free estimate.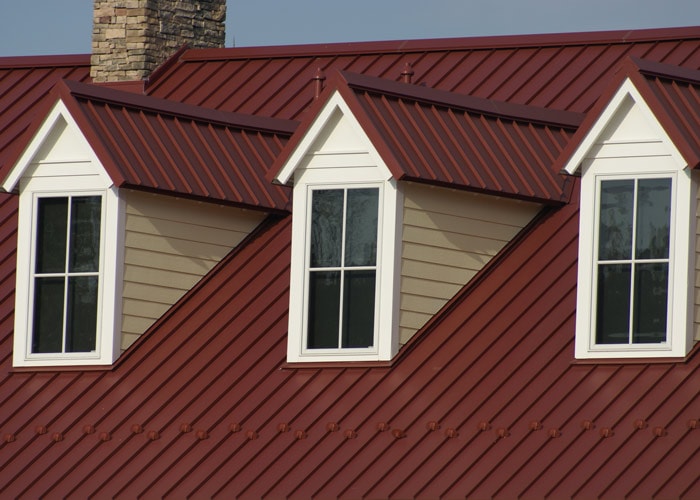 Metal Roofs Help Cut 
Utility Costs
Pensacola residents know the sunlight can be overbearing at times; luckily, metal roofs do not absorb the sun's rays.  Metal roofs are designed to reflect the sunlight, keeping your roof at a lower temperature than other materials such as shingles.  Kings Roofing strives daily to be the best metal roof contractor in Pensacola and help homeowners lower their energy bills each month. 
E
nvironmental Benefits of Metal Roofs
As a leading Pensacola metal roof contractor, Kings Roofing has seen the benefits a metal roof can provide for the environment.  Our metal roofs are comprised of at least 25% recycled materials.  Also, since metal does not absorb moisture, homeowners can save rainwater that flows freely from your metal roof into a nearby storage tank.   
Metal Roofs are 
Versati
le
Our team will provide fast and friendly service, in addition to the quality that your roof deserves.  A metal roof can withstand the harshest Florida storms, making metal the perfect choice for a Pensacola home, commercial building, or industrial property.  Some other benefits of a metal roof are: 
Metal Does Not Burn

 

Aesthetically Pleasing

 

for all Types of

 Neighborhoods

 

Superior Wind Resistance

 

Decreases Monthly Utility Bills

 

Better for Building's 

Structure, Very Lightweight

 

Up to 50 Year

 Lifespan

 
For Pensacola 
Metal Roof Installation
,
Contact Kings Roofing NWFL, LLC
Kings Roofing's metal roof contractors are ready to install a metal roof for your new home, industrial property, or commercial building.  We offer several roofing options, even if you decide a metal roof isn't best for you.  We can accommodate many different roofing designs, so feel free to contact us today with any questions.  Please ask us about financing options if you need assistance keep your new roof within your budget.