Skip to Content
Experienced Roofing Services
As Emerald Coast's leading roofing company, Kings Roofing, LLC delivers outstanding services throughout the Florida Panhandle. We service Pensacola, Panama City, Destin and all the areas in between. We are there after devastating storms and throughout the rest of the year, installing durable roofs and repairing the damage done by heavy rains and winds. As a GAF and OSHA (Occupational Safety and Health Administration) certified roofing company in the Florida Panhandle we are here to offer you the best services possible with roof repair and re-roofs. We service residential, commercial and industrial clients with asphault shingle and metal roofing, as well as flat roofs. Being a certified contractor means that the roofer was trained to install a particular product. Having these certifications is what makes Kings Roofing one of the best roofing companies in the area. If you suspect you have an issue with your roof, contact us today. We offer free estimates.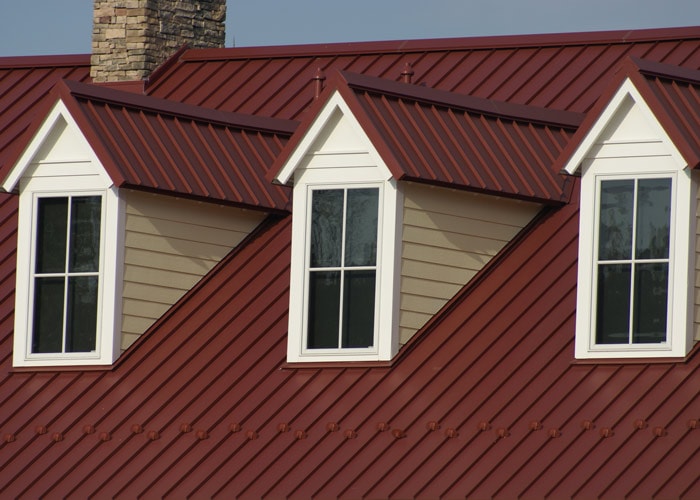 Metal Roofs
When it comes to residential roofing, there are many options available. Here in Florida, where we experience a wide range of severe weather conditions, having a sturdy and durable roof is crucial. This is why we, as one of the best roofing companies, find metal to be the best roofing material a Florida homeowner could choose.
Flat Roofs
Flat roofs require special care from a Florida roofing company. They offer numerous benefits, but many problems can occur if they are neglected. Fortunately, here at Kings Roofing, LLC, we repair and replace flat roofs all the time. If you have a flat roof, make sure you are proactive and receive regular roof inspections by our top-knotch roofing company. At Kings Roofing, LLC, we offer thorough inspections and free estimates. Give us a call today!
Our Roofing Services
Kings Roofing, LLC strives to offer outstanding customer and roofing services across all our offerings. We want to be there for our customers when they need a new roof, and we do so by offering numerous roofing types. We can also work on both flat and sloped roofs. Our services include:
Contact Kings Roofing, LLC Today for More Information
Kings Roofing, LLC offers a variety of roofing services to our customers. We believe in delivering high-quality customer service to each of our clients. Our team members approach each job carefully and thoroughly and work quickly to finish the job on time. Contact us today to learn more.