Skip to Content
Expert Repairs and Re-Roofs for Flat Roofs
Flat roofs require special care from an experienced roofing contractor. This is why it is important to find the best roofing company in Florida. While they offer numerous benefits, they also present drawbacks when neglected. Fortunately, Kings Roofing, LLC is a roof repair company and roof contractor for flat roofs throughout Pensacola, Panama City, Port Charlotte and Destin. We are a GAF and OSHA certified company with excellent ratings and years of experience. Want to know more about us before setting an appointment? Click here for a more in-depth dive into who we are.
We make sure you enjoy the investment you made in your property and help protect it from wind and water damage. If you can see rips, coating cracks, water pools, separated flashing, or loose membranes, it is time to give us a call. Haven't seen anything, but you know there have been a ton of storms lately? You should call the best roofer, Kings Roofing, LLC. Sometimes damage cannot be seen by the untrained eye. Don't have time to call? Fill out our form and we will contact you to set up an appointment for a free estimate.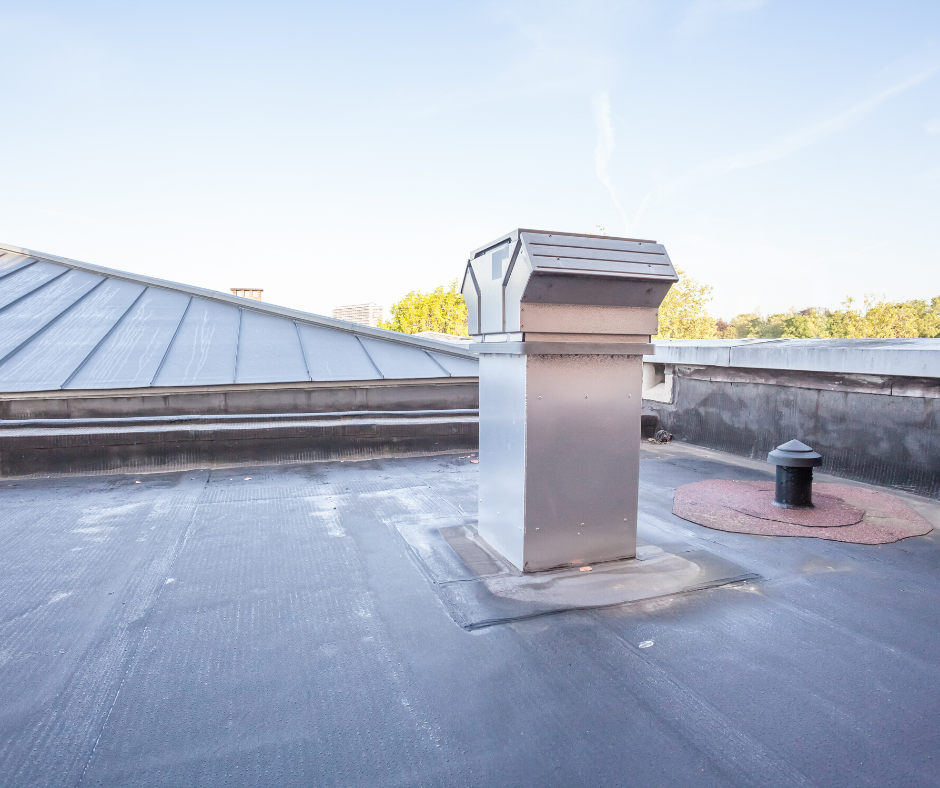 Contact Our Professional Flat Roofing Installers
Kings Roofing, LLC understands the complex nature of flat roofs and how essential it is to be proactive with then. We recommend regular annual roof inspections to ensure no pooling water damages the roof. We offer thorough inspections and free estimates. If your roof is in good health we will let you know that, too. In addition, we are GAF certified, OSHA certified and members of the local chamber of commerce. We care about the emerald coast community and the safety of its residents. If you suspect it is time to repair or re-roof your flat roof, do not wait; contact us today. Se habla español!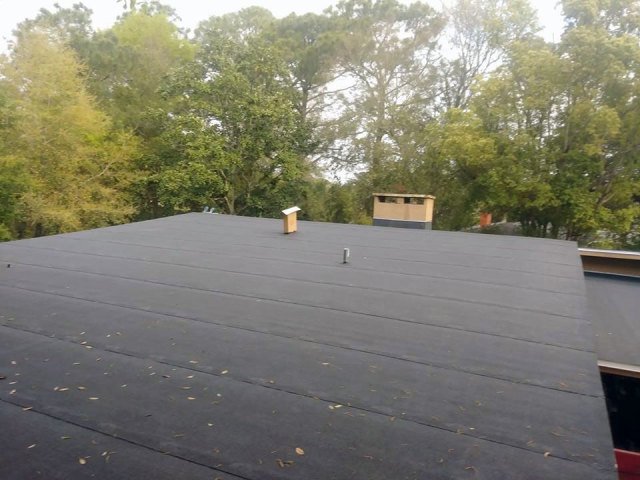 We Work with a Broad Spectrum of Roofing Materials
Kings Roofing, LLC provides a wealth of benefits to customers who use our services. For instance, each of our professionals maintains the Occupation Safety and Health Administration (OSHA) certification.
Ethylene Propylene Diene Terpolymer (EPDM)
Favored by many of our customers due to its durable attributes, EPDM roofs deliver a wealth of benefits. Ask a Kings Roofing, LLC associate about EPDM roofs during your free estimate.
Built-Up
Many low-slope roofs feature built-up, or BUR, design and materials. We install BUR roofs with alternating layers of fabrics and asphalt. To reinforce the layers, we add a stone or gravel aggregate. The result is a great-looking roof with longevity.
Thermoplastic Polyolefin (TPO)
Most of our customers worry about energy costs but pay little attention to their roofs. They should! TPO roofs are a single-ply roofing type composed of extremely energy-efficient materials. They are UV-resistant and durable, as well.
Modified Bitumen
Much like built-up roofs, modified bitumen features alternating layers and an aggregate finish. However, they feature a broader range of choices than a BUR roof. If you prize opportunities, then a modified bitumen roof is for you.
Rubber
Rubber roofs last up to 50 years because UV rays do not damage them. They withstand extreme winds and punishing hail storms, which makes them perfect for Florida's volatile climate.
Tapered
Flat roofs pose one drawback unique to their style. During heavy rainstorms, water can pool throughout the roof, potentially causing damage to the roof itself. Tapered roofs facilitate the movement of the water over the edges of the roof.
Tar and Gravel
While some of our offerings provide more longevity and durability than asphalt and gravel, they are not as budget-friendly as this option. We are big fans of tar and gravel due to its quality and affordability.
Felt and Rolled
For budget-conscious property owners, re-roofing can be a pricey affair. Kings Roofing, LLC offers felt and rolled roofs, which are extremely affordable alternatives to our other products.