Skip to Content
We Deliver Quality and Experience That Is Dependable
Roofing Solutions should not place undo stress on property owners. We understand that leaks happen, as do downed trees and power lines. You need a roofing contractor you can trust to provide exemplary repairs and re-roofs. At Kings Roofing, LLC, we have dedicated professionals who are committed to helping residents along the Emerald Coast fortify their roofs against potential damage caused by Hurricanes and Tropical Storms, as well as recover from storm damage. Kings Roofing, LLC takes pride in delivering quality work with experienced roofers that are dependable.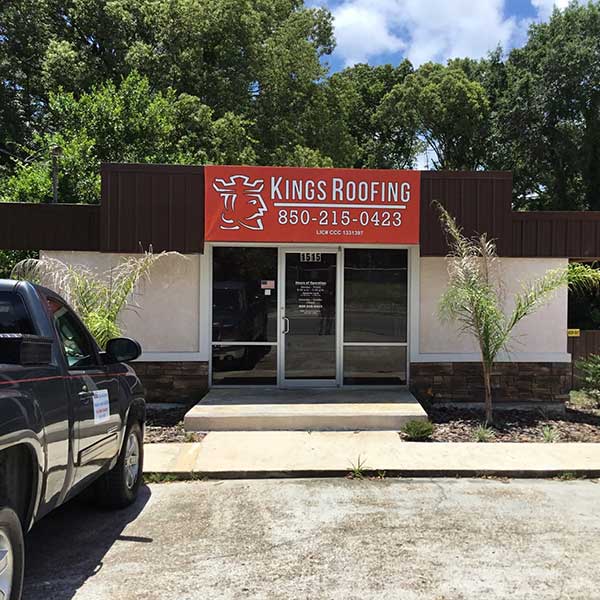 We Have Over Three Decades of Consistent Commitment to Servicing Our Customers With Quality Roofing
Our three decades of experience have taught us to place tremendous value on comprehensive and customer-friendly services. As a family-owned and -operated company, we have the same virtues you do and genuinely value the one-on-one relationships we build in the process of our work.
At Kings Roofing, LLC, you can count on:
Occupational Safety and Health Administration (OSHA)-certified employees
Membership of the Bay County Chamber of Commerce
Fully-guaranteed satisfaction with each service
Affordable prices
Efficient services
Customized solutions
Friendly customer services
Residential, commercial, and industrial service
Repairs and re-roofs
We Proudly Use GAF and Tamko Roofing Products
We are proud suppliers of GAF and Tamko products to name a few. Both companies feature quality products that match our work ethic and expertise. We use the same products in our own homes and cannot recommend them enough. Both manufacturers offer everything we need to repair or re-roof sloped and flat roofs on residential, commercial, and industrial roofs. To learn more about Kings Roofing, LLC, we encourage you to contact us today and speak to one of our friendly representatives.