Skip to Content
Best Roofing Company In Panama City
With every project we take on, our overall goal is to provide homeowners with a safe, sound & long-lasting roof. As the best roofing company in Panama City, we offer a wide variety of roofs to choose from. Talk to your representative about all the roofing options Kings Roofing has to offer.
FIND THE BEST ROOFING COMPANY IN PANAMA CITY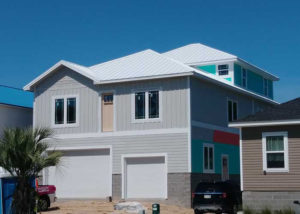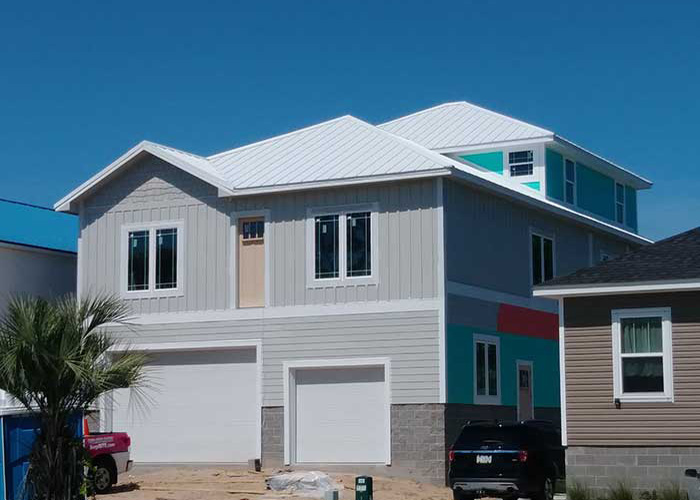 Kings Roofing is the preferred roofing contractor for many homeowners and builders alike. We stand out amongst the best roofing companies in Panama City due to our excellent reviews and reliable service. Customers appreciate the competitive pricing, quality materials, financing options and certifications. Kings Roofing even works with insurance companies and offers financing. This gives customers a variety of options to handle storm damage to a roof.
Our representatives and installers are trained to inspect & install many types of roofs. Kings Roofing can help:
Re-Roofing
Roof Repairs
Asphalt Shingles
Metal Roofing
Flat Roofs
Commercial Roofs
Industrial Roofs and More!
DETERMINE WHAT MATERIAL YOU WANT
The fun part of getting a new roof is picking out what material you want your roof to be made of. There are many options available for a roof, including shingles, metal, slate, etc. However, for a home in Florida, Panama City roofing companies find metal to be the superior option, as metal is an extremely durable material that withstands storms well. What roofing material you choose will also depend on your budget.
CHOOSE BETWEEN LAYERING OR PEELING
When you get a new roof, you may have the option to either layer over your existing roof or peel it off. Which one you choose will be determined based on the condition of your current roof. For instance, if your shingled roof isn't experiencing any problems, you can likely save money and layer new shingles over it. However, if the current shingles are in rough condition, a roof repair company in Panama City will recommend peeling off the original layer.
UNDERSTAND HOW YOU WILL PAY FOR YOUR ROOF
A new roof is a pricy project. Make sure you know how you will pay for the roof. Reach out to our Panama City roofing company to go over your options for paying for a roof replacement.
Re-Roofing for Properties in the Panhandle
Roofs have an expiration date. Kings Roofing, LLC can help you determine whether you need a new roof. If re-roofing is necessary, then we will get to work removing your existing roof and replacing it with the roofing materials you choose. If you need a repair, we are a roof repair company and can help with that, too. If your roof is still in great condition, we will let you know that, too. It is all about peace of mind and we are happy to provide you with just that.
Contact Kings Roofing, The Best Roofer in Panama City Today!
Kings Roofing is the select contractor for several insurance companies. We are experienced, licensed professionals who can help throughout the process to ensure a smooth, hassle-free experience. We are a GAF and OSHA certified company who takes pride in offering excellent customer service from our experienced professionals. Our goal is to provide you with a safe environment and the peace of mind you deserve. We provide free estimates, financing and guaranteed satisfaction. Give us a call today to setup an appointment.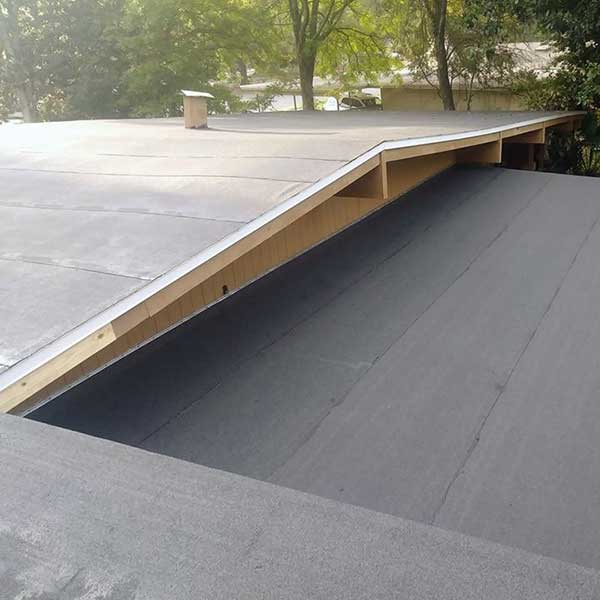 We Repair Flat and Sloped Roofs
We are proud to repair roofs in the Florida Panhandle. Hurricanes and tropical storms are a fact of life here, and with them comes roof damage. Kings Roofing, LLC is here to pick up the pieces and restore your roof. While some contractors might only provide repairs to traditional sloped roofs, we service customers with flat roofs.
Contact Kings Roofing, LLC Today
No matter whether you have a flat or sloped roof, we are here for you. We can help customers who own a house, manufacturing plant or storefront replace their roof when the time comes. Contact us today to receive a roof inspection.