Skip to Content

YOUR RELIABLE ROOF REPAIR COMPANY IN NAVARRE
Whether you're a homeowner, business owner, or both, you likely cringe at the thought of having to call a roof repair company in Navarre, FL to fix roof damage. Issues with your roof can develop in a short period or can linger over a long time and eventually become a significant issue. Severe thunderstorms and hurricanes are two of the most significant threats to the integrity of your roof, but roof problems can occur from other things as well. Your roof could be nearing the end of its lifespan, or it may have been damaged by a falling tree branch.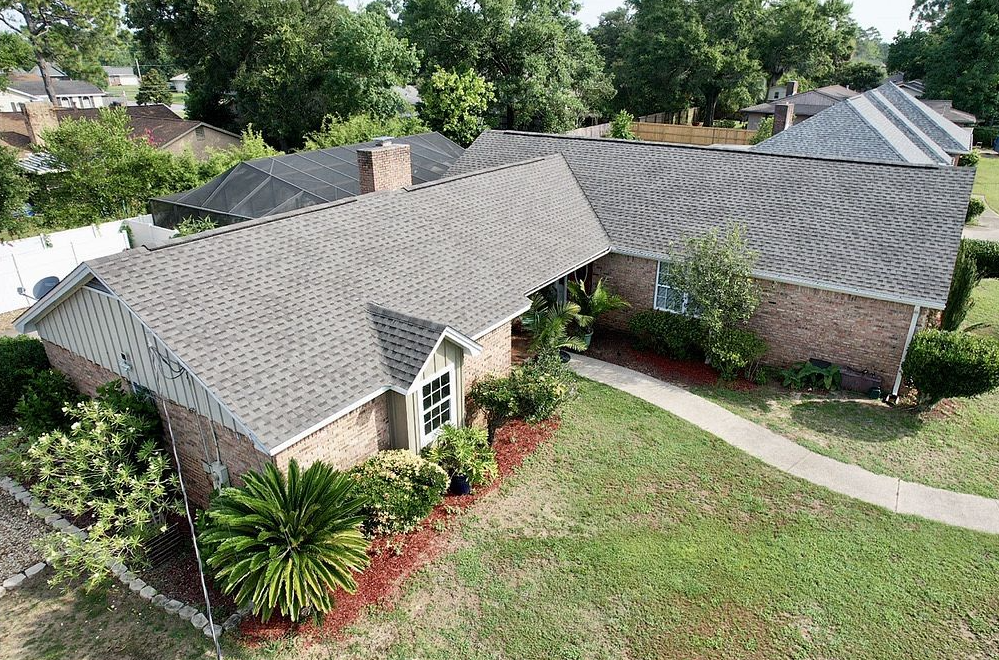 What Sets Us Apart from Other Navarre Roofing Companies?
If your home or building needs a professional roof repair company in Navarre, that's when you contact the experts at Kings Roofing NWFL, LLC. Our team of roofing associates will ensure that you receive the very best care and service until your roof is fully restored. We will work diligently to get your roof back to its original condition, if not better.
At Kings Roofing, we understand how important a roof is to any structure. We value safety and will do everything we can to repair your roof quickly, efficiently, and professionally. We're the best roofing company in Navarre and we're dedicated to providing our customers with the best possible service.
Contact us today for a free roof inspection, and we'll get you scheduled for repairs quickly and efficiently. You won't have to disruption your daily routine, and you can rest assured that your roof is in good hands. We're the best roofing company in Navarre for a reason!
Why We Are a Reliable Roof Repair Company in Navarre, FL
With over three decades of serving our valued customers on the Emerald Coast, Kings Roofing has earned the reputation as one of the best roofing companies in Navarre. Our roofing professionals will not only provide the highest quality craftsmanship when servicing your roof, but we will offer customized solutions that best fit your home or structure's needs.
Kings Roofing is the best roofer in Navarre because we take the time to get to know each of our customers. We're a family-owned business, so we understand the importance of personal relationships. When you need roof maintenance, trust us to get the job done right.

You can reach our office at 850-439-5700 to talk with an expert in roof repair. As one of the most trusted Navarre roofing companies, we are confident in our abilities to assist you and your roofing needs.