Skip to Content
Why Commercial Roofs are So Important
Kings Roofing, LLC's commercial roofing services help Emerald Coast business owners protect their investments, products, and property. Your roof plays a vital role in the success of your business! It protects the rest of your property from wind and rain damage. Many roofing materials, like metal and asphalt shingle, have excellent fire ratings, making them safe for your employees and customers. Our commercial roofing services prevent damage to your property in both the short and long term. Contact us today for a free estimate.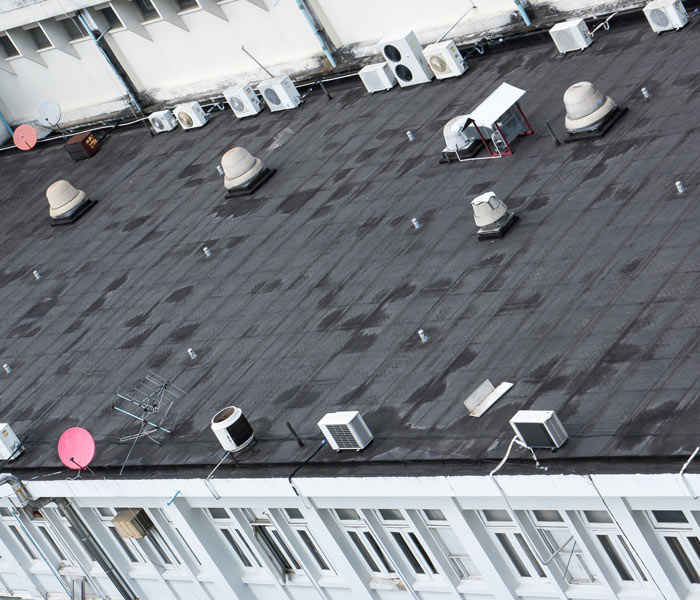 We Provide Commercial Owners with Repairs and Re-Roofs
Commercial property owners can rely on Kings Roofing, LLC to keep everything running smoothly while we perform our roofing services. We are flexible and can accommodate your schedule and various constraints. Our goal is to re-roof or repair your roof without disrupting your business. To do so, our team utilizes decades of experience to quickly and thoroughly get the job done. No matter the size of your building or whether you need minor repairs or total replacement, you can rely on us.
Our Roofing Services Fall Under Two Categories
Repairs
If you notice signs of roofing damage (missing shingles, damaged flashing, pooling water), then give Kings Roofing, LLC a call. We will perform an inspection and provide a free estimate. If we believe repairs are possible, then we will never strongarm you into a re-roofing project. Keep in mind; roofs have expiration dates. If it is nearing the end of its lifespan, we might suggest acting proactive.
Re-Roofing
If repairs are out of the question, then you can rely on Kings Roofing, LLC to replace your roof. We have experience installing various materials on flat and sloped roofs alike. We understand you do not want to disrupt the normal course of business, so we are sure to provide you with a timetable for the completion of the project.
Experience Peace of Mind with Our Commercial Roofing Services
Kings Roofing, LLC wants you to feel comfortable and safe in the knowledge that your business is well-cared for. Our commercial roofing services do just that. We provide both repairs and re-roofing because we want to offer as comprehensive a collection of services as possible. To learn more about Kings Roofing, LLC, call our office. We provide exhaustive roof inspections.