Skip to Content
Dealing with Roof Damage After a Hurricane in Florida
With tropical storm Claudette recently passing through some areas of Florida, it is just another reminder that hurricane season is upon us. As a leading Tallahassee roofing company, Kings Roofing wants you to be prepared for all the challenges that come along with hurricane season, especially if your home's roof has experienced damage due to a storm.
We have compiled a shortlist of what many roofing companies in Tallahassee recommend after you have experienced storm damage. These tips can assist in getting necessary repairs completed, which will help get your home back to its original condition.
Provide Temporary Fixes to the Damage
If there are holes in your roof that can temporarily be covered, be sure to have a plan to create a temporary fix. The best roofing companies in Florida suggest homeowners be prepared for any storm by having multiple large tarps stocked up in case of an emergency.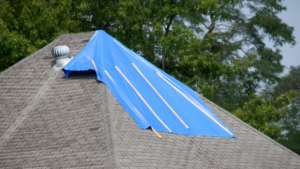 Tarps can provide a temporary fix for your roof's problem areas until a roof repair company in Tallahassee can come and make a permanent fix. If you don't have any tarps now, it would be wise to purchase some to keep on hand until the next major storm hits. Tarps can help prevent further damage to your roof while providing protection to all contents inside your home.
Get Your Claim Filed Immediately
A homeowner's claim can be a lengthy process, especially if you live in an area where there was widespread damage. After a hurricane, there will be numerous people filing claims from the same neighborhood, so it is wise to get the process started immediately.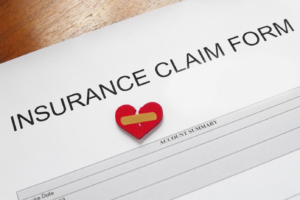 Tallahassee roofing companies recommend checking with your insurance company to make sure you know what the deadlines are to file a claim. Many insurance companies have a 1 to 2-year window from when the storm made landfall for you to file your claim, but be sure to check with your company to make sure there are no surprises when it comes to filing your claim.
Research Local Roofing Companies
Your roof is a critical piece of your home, and you don't want it to be repaired by a company that you cannot trust. With over three decades of experience as a roof repair company in Tallahassee, Kings Roofing will work with you to get your home back to its original condition. We offer affordable and efficient roofing solutions for our customers, and we will ensure that you are fully satisfied with our work.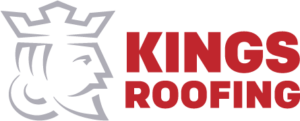 If your roof has been damaged by a recent storm, we know that you are dealing with a lot right now, so let the experts at Kings Roofing help lighten the load. We will work with your insurance company to provide the best roofing solutions to fit your needs. Pick up the phone and call our trusted Tallahassee roofing company today at (850) 215-0423, or contact us online for a free estimate.