Skip to Content
What is a Drip Edge, and Why is it Important for Your Roof?
According to a Destin roofing company, the drip edge is sheets of metal that are installed around the edge of your roof. They are often shaped like an "L" and help water drain from your roof when it's raining. Without a drip edge to protect your roof, water is more likely to seep under your shingles, causing damage.
At Kings Roofing, a leading Destin, FL roofing company, we want your roof to last its entire expected lifespan. That's why roofing experts suggest installing a drip edge on your roof. This piece of roofing material can help increase your roof's lifespan and keep it in its best possible shape.
What Materials Are Used to Make Drip Edges?
According to Destin, FL roofing companies, drip edges can be made from numerous different materials. The most common materials used are:
Copper
Copper drip edges are an excellent choice to give your roof a unique look. Experts suggest using copper that is at least twenty ounces or heavier; this size is more durable and more likely to withstand heavy rainfalls.
Aluminum
According to Destin roofing companies, aluminum is the most common material used to make drip edges. This is because it is a cheaper option and doesn't corrode. Aluminum also offers homeowners several color choices to match your home's aesthetic.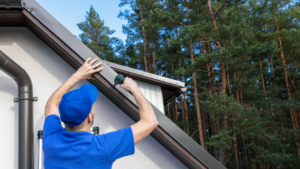 Galvanized Steel
Homeowners who want steel drip edges along their roofs must ensure that they are galvanized to not rust. These types of drip edges must be made from at least twenty-four-gauge steel to ensure that they can withstand strong winds.
Are There Different Types of Drip Edges?
According to the best roofing company in Destin, FL, there are three types of drip edges you can have installed on your home. The most common build is known as type C and is built in an "L" shape. These drip edges are bent at a ninety-degree angle to ensure water is properly drained from your roof.
The other two types of drip edges are D and F. A type D drip edge is built into a "T" shape and is more effective at draining water from roofs. A type F is also known as a "gutter apron" and has a longer leading edge than the other two types.
Why Are Drip Edges Important for Your Roof?
The best roofer in Destin suggests having a drip edge installed on your roof to prevent rainwater buildup. Drip edges are the best way to ensure that water is directed away from your roof during a storm. They also help protect your home from wind-driven rain that could otherwise cause serious damage to your home's roof.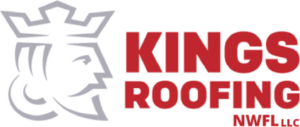 Kings Roofing is a leading Destin, FL roofing company specializing in roof installations, replacements, repairs, and metal roofs. We service both residential and commercial buildings in Destin, Panama City, Tallahassee, Pensacola, and numerous other neighboring communities.
You can contact us online today for a free roofing quote or give us a call at 850-215-0423 to speak with a specialist about your Destin roof.