Skip to Content

A Trusted Roof Repair Company in Destin, Florida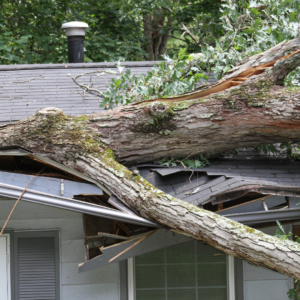 If your home or commercial building is in need of a roof repair company in Destin, FL, there are a variety of reasons why. It might be because a hurricane or severe thunderstorm recently came through the area with high winds, heavy rainfall, and hail. Maybe you have a roof made of asphalt shingles, and it is starting to show some wear and tear after decades of being exposed to the hot and humid weather in Destin. Or there might have been a freak accident like a fallen utility pole or tree branch that landed on your roof.
Why Choose Kings Roofing Over Other Destin Roofing Companies?
No matter the situation, you need a well-respected roof repair company in Destin like Kings Roofing NWFL, LLC if you have experienced roof damage. Our team of experienced roofing professionals will be with your every step of the way to ensure that your roof gets back to its original quality, if not better. We realize how important your home is to you and your family, and you deserve to feel safe when you are inside. Kings Roofing strives to get your repairs done promptly, with top-notch service, and unmatched professionalism.
Once you reach out to us, we will work with you to find a time and date for the needed repairs that accommodate your schedule. Our team will do whatever possible to avoid disrupting your daily routine while still getting your roof repairs completed in a timely fashion. After all, repairs are complete, you will be more than happy with our work, and we will prove to you why many of our customers consider us the very best Destin roofing company on the market.
Our History as a Roof Repair Company in Destin
For over three decades, our crews at Kings Roofing have put us on the map as one of the best roofing companies in Destin. We provide high-quality roofing repairs for homes, industrial buildings, and commercial structures along the Emerald Coast. As a family-owned and operated business, we pride ourselves on building relationships with each individual customer. We offer affordable prices, solutions that are customized to fit the needs of your home or structure, and all work is full-guaranteed.

For your next roof repair job, don't take any chances by hiring just any roofing company. Your roof is too important to your home for you to risk hiring someone you may not trust. If you're looking for roofing services from a residential and commercial roofer in Panama City, Pensacola, Destin, or Port Charlotte, contact us today!