Skip to Content
Three Steps for Every Panama City Homeowner After a Hailstorm
Although hail may not be as common in Florida as in other regions, some parts of our state were recently hit by a historic hailstorm.  Baseball-sized hail caused serious damage to vehicles, property, and to the roofs of many homes in the area.
Your roof is a significant part of your home, and it helps protect all the contents inside.  After a significant weather event like a hailstorm, the best roofing companies in Panama City have some suggestions on what homeowners should do next.
Conduct a Quick Inspection on Your Own
Contact a Roofing Contractor
Research Local Roofing Companies
Conduct a Quick Inspection on Your Own
Once the weather has calmed down, do a quick walk around your property and look for any extensive roof damage that is visible from afar.  If you see any obvious damage, you can try to cover up any holes or leaks with tarps to provide a temporary fix.  It may be difficult to schedule a roof repair company in Panama City, FL for long-term fixes if the storm caused widespread damage, so tarps are an adequate temporary solution.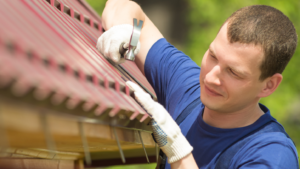 Not only should you inspect your roof during this time, but check the skylights, gutters, windows, and siding to see if there is any other damage.  According to many Panama City roofing companies, large hail can affect several other parts of a home besides the roof.
Talk to Your Insurance Company
If there is extensive damage to your roof, the best roofing companies in Panama City, FL recommend contacting your homeowners' insurance agent or their office to get a claim started.  You typically have several months to file a claim, but the quicker you start the process, the quicker your roof can be repaired or replaced.  You can expect to meet with an adjuster in the days following your claim to develop a strategy for your roof to be repaired or replaced.

Research, Then Contact a Roofing Contractor
Once your claim has been started, you can start researching local Panama City roofing companies to repair your roof.  Be sure to check out customer reviews, the company website, and other background information to ensure you are dealing with a licensed and reputable Panama City roofing company.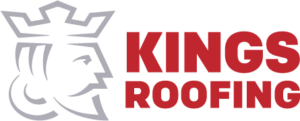 As a leading roof repair company in Panama City, FL, Kings Roofing knows how critical your roof's role is when it comes to protecting your home.  Our team of roofing professionals has over 30 years of experience installing and repairing roofs on the Emerald Coast.
If your roof needs repaired, replaced, or an inspection, contact our team online today or give us a call at (850) 215-0423.  We look forward to assisting you.