Skip to Content
The Craziest Reasons People Have Had to Have Their Roof Repaired
Your roof can see some crazy things in its lifetime. A roofing company in Destin knows just how much your roof has to withstand, no matter where in the United States you live. It can be easy to feel embarrassed if your roof needs to be replaced for a silly reason. But don't worry, there are some roof replacement stories that will help you feel better.
At Kings Roofing, a leading roof repair company in Destin, we want to help keep your roof in its best shape for as long as possible. The best way to do that is by having your roof repaired as soon as you notice the damage. We've compiled a list of some of the craziest roof repair stories to make that task a little more fun.
Mischievous Raccoons!
Roofing companies in Destin are no strangers to roof damage caused by raccoons, but a homeowner in Michigan had five baby raccoons fall through his roof onto his couch! You can imagine how much money he had to pay for roof repairs. Roofing experts believe that the raccoons constantly running across his roof had worn down his shingles. Add that to wind and rain damage, and it's no wonder they fell into his living room.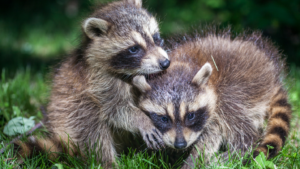 Ice Falling Off of Helicopters
While Destin roofing companies don't have to worry about ice too much, neither do the homeowners of Chino, California. However, they do have to worry about ice falling off of helicopters. In November 2017, a military helicopter was flying over a house when a piece of ice fell off. It landed so hard that it shook the entire block. An unfortunate family found a hole in their roof and a bathtub filled with large pieces of ice.
It's important to know that according to homeowners' insurance companies, ice falling off of airplanes and helicopters isn't uncommon, and it can cause significant damage to your roof and possibly your home's interior.
For the Birds
A Destin, FL roofing company often has to deal with birds on the job, but most roofing contractors probably haven't run into an issue like this. In Phoenix, Arizona, a homeowner feeds the birds every day. This attracted over 200 pigeons to his home, and they decided to stay! They caused some pretty significant shingle damage, and the homeowner has had to have his roof replaced twice! Maybe homeowners should avoid feeding the birds outside their homes.
Needless to say, your roof can take a lot of damage, so it's important to schedule routine maintenance. Don't wait to call a roofing contractor; you could end up being a crazy roofing story!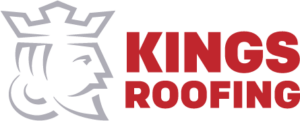 Kings Roofing is a leading roof repair company in Destin specializing in roof installations, replacements, repairs, and metal roofs. We service both residential and commercial buildings in Destin, Panama City, Tallahassee, Pensacola, and numerous other neighboring communities.
You can contact us online today for a free roofing quote or give us a call at 850-215-0423 to speak with a specialist about your Destin roof.