Skip to Content
Roofing Myths Debunked by a Destin Roofing Company
When it comes to roofs for homeowners in Florida, there are several common myths you might hear about that you will want to disregard. As a trusted Destin roofing company, Kings Roofing is here to set the story straight on some of these topics to make sure you do not make any costly mistakes for your roof and your home.
Myth #1 – New Roofs DO NOT Require Maintenance
This is absolutely not true because there are numerous factors that can change the lifespan of a roof. Sure, most roofs with asphalt shingles have a lifespan of around 15-20 years, according to Destin roofing companies. However, during the first year, there could be a severe storm, hail, strong winds, or a fallen tree branch that could cause unexpected damage. Roofing companies in Destin know that each roof should be evaluated on a case-by-case basis, and there is no guarantee on how long a roof will last before repairs are needed.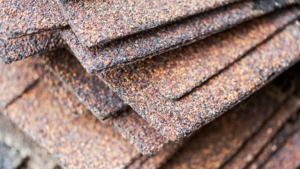 Myth #2 – All Asphalt Shingles are the Same, So Buy the Cheapest
No way is this true. Even though all asphalt shingles will have some similar traits, there can be significant differences in the quality, longevity, and look of any given type of shingle. There are three common choices for asphalt shingles:
3 Tab Shingles – these are widely regarded as the most affordable shingles but tend to have the shortest lifespan
Architectural Shingles – considered by many roofing companies in Destin as the best asphalt shingle because of its long warranties and superior durability
Impact Resistant Shingles – one of the most durable shingles on the market, these can withstand winds in excess of 110 MPH and have proven to be very resilient during hailstorms
Myth #3 – My Roof is Fine Because There Are No Leaks
Talk about a statement that is wrong on so many levels. There could potentially be issues underneath the surface of a roof that go undetected by the untrained eye. According to many Destin roofing companies, most roof leaks drip into the attic, and it may take a while for water damage to get to a point where it is visible to the homeowner.
Because of this, it is always wise to schedule regular roof inspections by a trusted roof repair company in Destin. A roof inspector can provide a thorough evaluation and help detect any underlying roof issues before they become a serious threat to your home.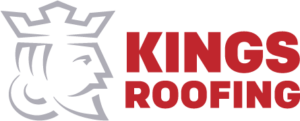 If you are looking for an experienced roofing company in Destin for a new roof, repairs, or an inspection, contact Kings Roofing today. Simply go online to request a free quote, and one of our team members will follow up with you soon.
We look forward to taking care of all your roofing needs.