Skip to Content
Roof Maintenance Tips for Destin Homeowners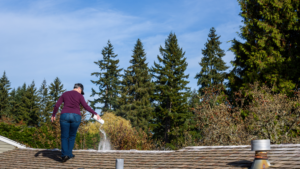 Any reliable Destin roofing company should know that there are multiple factors that can cause damage to your roof. Your home's roof is constantly exposed to elements like UV rays, rain, snow, and strong winds. All of these things can cause your roof to deteriorate over time and can cost you hundreds, even thousands of dollars in repairs.  
At Kings Roofing, a leading roof repair company in Destin, we want to help you keep your roof in its best possible shape. The best way to ensure that is to perform routine maintenance at least twice a year. If you have no prior roofing experience, it's best to hire a roofing professional to perform the maintenance. However, if you feel confident to perform the maintenance yourself, we've compiled some tips to make the job easier.
Clean Your Gutters and Downspouts
According to a roofing company in Destin, it's essential to clean your gutters and downspouts regularly. Many homeowners clean theirs once in the spring and then again in the fall. Letting leaves and other debris build-up can allow water to build up and seep into your roof, causing severe damage. Clearing your gutters makes it easier for rain and melted snow to drain away from your roof.
After removing most of the debris, you should spray your gutters down with a hose. This will wash away any pieces that were left behind. This ensures that no water will get trapped in your home's gutters.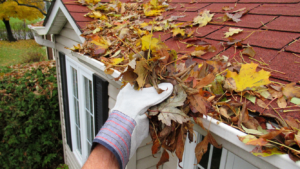 Perform Regular Maintenance on Your Home
Roofing companies in Destin suggest performing maintenance on your home once in the spring and once in the fall. This will ensure that your roof has been repaired from any winter damage and that your roof will actually make it through the winter. You may even want to walk around your entire home and look for any missing or broken shingles.
You should also keep an eye out for any parts of your roof that are sagging, cracked, or have holes in them. A roofer in Destin also suggests looking for any animal nests. If you notice any damage that needs to be repaired, contact a roofing contractor immediately.
Remove Any Mold and Moss
Florida can receive a lot of rain, which can lead to mold and moss growth. Excess moisture on your roof can allow mold and moss to grow on your roof. According to Destin roofing companies, mold growth can not only cause damage to your roof but can make you and your family sick. Hire a professional to have mold or moss growth removed.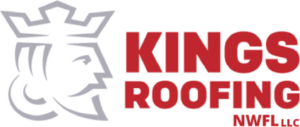 Kings Roofing is a leading roof repair company in Destin specializing in roof installations, replacements, repairs, and metal roofs. We service both residential and commercial buildings in Destin, Panama City, Tallahassee, Pensacola, and numerous other neighboring communities.
You can contact us online today for a free roofing quote or give us a call at 850-215-0423 to speak with a specialist about your Destin roof.