Skip to Content
Potential Warning Signs for Flat Roofs in Tallahassee
As a long-time Tallahassee roofing company, Kings Roofing has installed and repaired roofs of all shapes and sizes. Whether it's a residential roof made of asphalt shingles or a metal roof for an industrial warehouse, our roofing professionals know when a roof is structurally sound or if it is nearing the end of its lifespan.
Another type of roof that our roofers are familiar with is a commercial flat roof. At Kings Roofing, our team members are trained to spot any issues that may develop for flat roofs and, more importantly, the best way to resolve these problems. This article will point out some of the most common issues that can arise for flat roofs, according to Tallahassee roofing companies.
Leaking Water
For just about any roof, water leaks are a glaring sign that there is a more serious issue. If there is water leaking inside your commercial building, be sure to cover any valuable items with tarps or move them to a location where they will stay dry. Water from a leaking roof can lead to mold, decaying building materials, or even electrical fires if it is not handled immediately.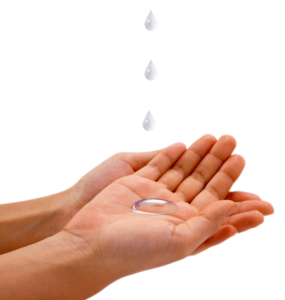 Consult your roof repair company in Tallahassee as soon as you detect a leak. This can prevent the leak from getting bigger and limit the amount of water damage caused inside your commercial building.
Energy Bills Keep Increasing
If your electric bills continue to rise and you notice that your HVAC unit is running more often than usual, it could be the result of an outdated or faulty roof. When there are cracks or gaps in the roof's surface, they allow cool air to escape through the top of the building, which means hot air is forcing its way inside. If you think your roof is causing your utility bills to rise, set up an inspection with a Tallahassee roofing company to see if they can diagnose the issue.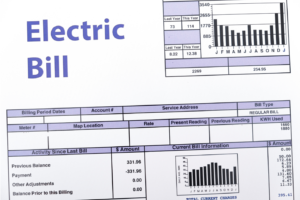 Roof is Nearing the End of Its Lifespan
Even if your commercial flat roof was installed by one of the best roofing companies in Tallahassee using the most premium materials on the market, it will eventually lose its effectiveness. Flat roofs can last a significant time, 50 years in some cases, so if your commercial building's roof is approaching the end of its effective years, it may be time for a replacement.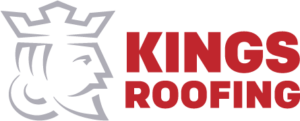 If you are looking for a reliable roofer in Tallahassee to repair or replace your commercial flat roof, contact the pros at Kings Roofing today. You can reach us at (850) 215-0423 or contact us online to receive a free quote. We look forward to assisting with all your roofing needs.