Skip to Content
How Metal Roofing Sheets are Made
Although there are many roofing choices in Pensacola, the one that has grown the most in popularity in recent years according to Pensacola roofing companies is metal roofs.  Metal roofs provide unique benefits that other roofing options cannot offer.   
Metal roofs play a key role in deflecting the Florida sunlight away from homes, which directly results in cooler interior temperatures and lower electric bills.  Another reason you might hire a Pensacola metal roof contractor is because metal is a very durable material that doesn't damage, crack, or corrode like other roofing materials.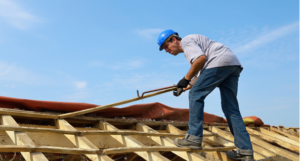 If you are considering a metal roof, you may wonder "How are metal roofing sheets so durable?" and "What the manufacturing process consists of?"  As one of the best metal roof contractors in Pensacola, we will help answer those questions for you in this article. 
How the Panels are Made
The most common method of making metal roofing panels is by taking metal coil and feeding it into a roll-former.  The coil will then go through multiple rolls which creates curves on each panel.  The curves get more significant with each trip through the roll-former.   
Roll-formers are made of hardened stainless steel, which Pensacola roofing companies know, helps lengthen its lifespan and durability.  The most powerful roll-formers can bend metal up to a thickness of 22 gauge steel.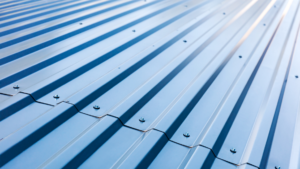 Different Types of Seam Profiles
Roll-formers can make different types of seam profiles.  Some of these include: 
Lock Standing Seam 
Snap-Lock 
Mechanical Lock Profile 
Although there are other types of seam profiles, according to the best metal roof contractors in Pensacola, these three are the most commonly used. 
Different Sizes of Panels
If a Pensacola roofing company requests a specific size for the panel width of a metal roof sheet, then the form-rolling machine can be set to those specifications.  However, most roofing jobs require one of the standard size metal panels which are typically 12", 16", or 20" wide panels.   
A 12" panel will actually require a 16" coil because the extra 4" goes towards making the locks for each side of the panel.  The locks are crucial to the design because they allow the panels to connect together once they are placed on the roof of a home.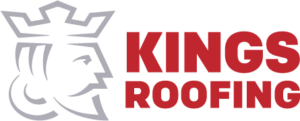 If you are considering a new roof and are looking for the best metal roof contractor in Pensacola to get the job done, well look no further than Kings Roofing.  Our team has been serving the Emerald Coast for over thirty years, so you know we can be trusted to get the job done. 
Give us a call today at (850) 439-5700 or contact us online to get started.