Skip to Content
Best Metal Roof Contractor in Panama City
Kings Roofing, LLC's Varied Selection Metal Roofs
Kings Roofing, LLC provides a range of roofing services to our clients and is one of the best roofing companies on the emerald coast. We are there for industrial warehouses when their metal roofs suffer storm damage or every day wear and tear. We help residential clients make the switch from asphalt shingles to galvanized steel with re-roofing services. As a metal roof contractor we deliver continuous and attentive customer services to each of our clients. One of the best parts about converting to a metal roof is that you rarely need to call a roof repair company. These long lasting roofs are durable and have a long lifespan. At Kings Roofing, LLC, our goal is to give Panama City residents roofs with longevity, durability and peace of mind. With an array of color, style, and material choices at your hand, there is no reason not to consider the undeniable benefits of installing a metal roof. Contact us today to get a free estimate.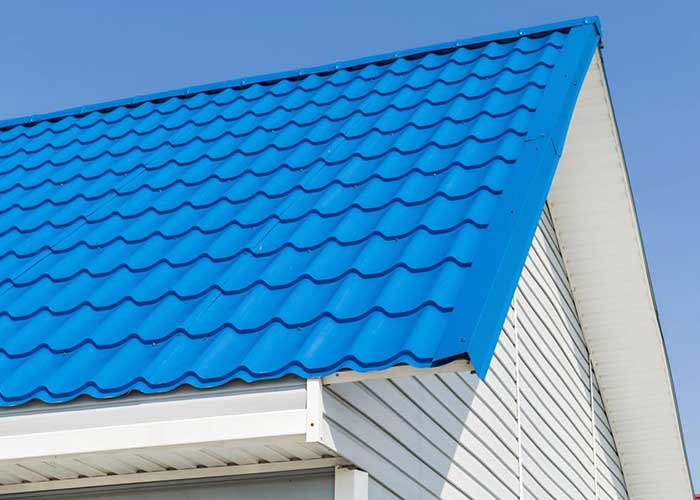 ENERGY EFFICIENCY
Metal roofs have excellent reflective properties, which help in monthly cooling and heating costs. Rather than absorbing heat, metal roofs reflect it. A reflective roof is very beneficial in Florida, where we are known as the Sunshine State. As the best roofer in Panama City, we help residential clients switch from asphalt to galvanized steel all the time strictly for the energy efficiency benefits.
ENVIRONMENTAL FRIENDLY
The best metal roof contractor in Panama City will tell you that metal roofs are a very sustainable roofing material for many reasons. For one, metal roofs are contain at least 25% recycled materials while also being a 100% recyclable material. For homeowners looking to participate in eco-conscious initiatives such as harvesting rainwater, metal roofs are the best solution.
Contact Kings Roofing, LLC to Install a New Roof
Metal roofs continue to grow more popular, and Kings Roofing, LLC is more than ready to keep up with demand. Whether you are building a new home, commercial or industrial property, our roofing contractors can get the job done.  In addition, we offer roof repair and re-roofing. We understand the value of a high-quality roof, but we also know our customers desire options. So, if you are not interested in this style of roof, we offer alternatives. For roofing solutions for sloped and flat roofs, contact Kings Roofing, LLC today. We will go over all the style options for you, in addition to financing options. Our goal is a happy customer in a safe property. Give our GAF and OSHA certified professionals the opportunity to meet your roofing needs today.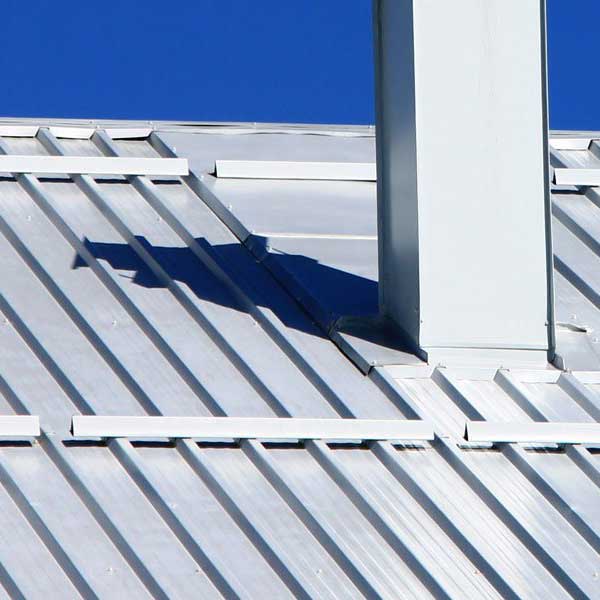 Metal Roofing for Properties of All Kinds
Our clients have come to rely on us for superior roofing services. We prize quick but thorough customer service, and we act quickly to respond to storm damage. We know how important a roof is to a structure. Our team also understands the benefits provided by installing a metal roof on a residential, commercial, or industrial property. They are durable and withstand storms well, and they offer a streamlined and attractive appearance. We offer tin, galvanized steel, copper, lead, zinc, aluminum, and stainless-steel metal roofs. Metal roofs provide numerous benefits, including:
Metal roofs last up to 50 years
They look great and blend in with the neighborhood
The interlocking panels provide excellent wind resistance
Metal roofs do not burn during fires
They provide outstanding energy-efficiency attributes
Metal roofs are not heavy, which helps maintain structural integrity