Skip to Content
Destin Roofing Companies Provides 4 Tips for Spring Cleaning Your Roof
Destin Roofing Companies Provides 4 Tips for Spring Cleaning Your Roof – It might be winter, but it's never too early to start planning for spring. Warmer weather will be here before you know it, making it the perfect time to schedule an appointment with a leader of Destin roofing companies.
While it doesn't get too cold in Destin during the winter, spring is still the ideal time to inspect your roof and schedule any necessary repairs. Most people forget to perform maintenance on their roofs; however, it's important to do so you can notice any holes, cracks, or missing shingles.
At Kings Roofing, we are proud to be a trusted Destin roofing company, and we always ensure that our customers' needs come first. We specialize in roof repairs, replacements, installations, and providing metal roofs. Our team of expert contractors has the knowledge and expertise to provide your home with a beautiful new roof or repair your old roof to leave it looking as good as new.
Destin roofing companies believe that regular maintenance is one of the best ways to help your roof last its expected lifetime. That's why we've provided 4 tips you can use when it's time to clean your roof in the spring.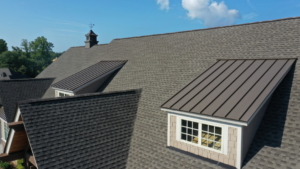 1. Clear Off Any Debris from Your Roof
According to the best roofer in Destin, FL, it's important to clear your roof of any debris that has fallen onto it. This includes leaves, branches, animal nests, and other various outdoor items. Letting debris build-up can trap moisture against your roof and cause damage. According to Destin roofing companies that damage can then spread to the inside of your home. This can not only cause structural damage to your home but can lead to mold and mildew growth.
2. Inspect Your Roof for Any Loose or Missing Shingles
The best roofing companies in Destin suggest inspecting your roof for any loose or missing shingles. If you are missing any shingles from your roof, you need to get them replaced immediately. You are leaving your home more vulnerable to damage if you have missing or damaged shingles. You should hire a roofing contractor right away to fix the issue.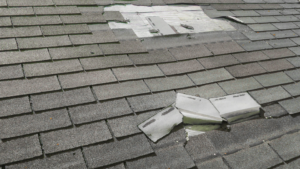 3. Check Your Attic
According to a roofing company in Destin, FL, checking your attic is an essential step of your roof maintenance routine. You should check your attic for any breezes or for sunlight slipping through cracks. Destin roofing companies also believe that you should also check your attic's insulation.
4. Clean Your Gutters
According to a Destin, FL metal roof contractor, cleaning your gutters is an important part of keeping your roof in its best shape. If your gutters are clogged, rainwater can't correctly flow away from your home. Instead, it will build up, and moisture will seep into your roof. This can cause your roof to crack and can even seep into the inside of your home. Try and catch the issue before it causes water stains and damage to your home's interior.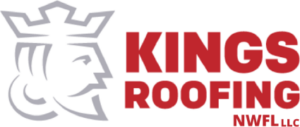 Are You Looking to Work with a Trusted Leader of Destin Roofing Companies?
At Kings Roofing, we pride ourselves on our knowledgeable roofing contractors' professional, friendly services, and we strive to be a trusted Destin roofing company. We specialize in roof repairs, installations, commercial, and metal roofs in the Destin, Pensacola, Panama City, Port Charlotte, and Tallahassee areas, as well as other surrounding neighborhoods.
You can contact us online today for a free roofing quote or give us a call at 850-215-0423 to speak with a specialist about your Destin roof.