Skip to Content
A Trusted Roofing Company In Panama City Discusses 3 Things To Expect During Your Roof Inspection
A Trusted Roofing Company In Panama City Discusses 3 Things To Expect During Your Roof Inspection — The best roofing company in Panama City understands how daunting the idea of a roof inspection can be for the average person. There could be numerous things wrong that they didn't know about, and it could be a costly fix that could set you back for months. However, inspections are important to keep your roof in its best condition.
At Kings Roofing, we take pride in being a leading roofing company in Panama City Florida, and we want to help keep your roof in its best possible shape, whether it's a residential or commercial roof. Scheduling regular roof inspections are important; it's the best way to make sure your roof isn't suffering any damage. We've compiled a list of 3 things to expect during your upcoming roof inspection.
#1 Structural Inspection
According to a leading roof repair company in Panama City, FL, you should expect a professional roofing company to inspect your roof's structure. This will show how well your overall roofing system is doing. One of the most important things a roof contractor in Panama City will check for is a sagging roof.
Common signs of a sagging roof include:
Droopy ceilings
Damaged or missing collar ties
Splintered, cracked, or rotted rafters
Leaning exterior walls
Damaged rafter ties
A roofing contractor will also check the condition of your roof's gutters, fascia, and soffit, as well as any roof vents, chimneys, or skylights.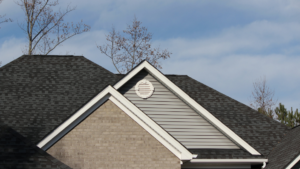 #2 Interior Inspection
Along with your roof's structure, the best roofer in Panama City, FL, will also check the interior of your home for any signs of roof damage. Inspectors will check your home's attic, ceilings, and walls. They typically look for mold, wood rot, water stains, holes, and beams of light in your attic.
#3 Material Inspection
The best roofing companies in Panama City, FL, will also check your home's roofing materials during an inspection. A roofing contractor will take the time to check your home's shingles thoroughly and other materials used to build the roof. They typically look for signs of mold, mildew, rust, and water damage.
It's important to mention any missing or damaged shingles that you have noticed. You should also tell your roofing contractor if you have noticed any discolored shingles or holes in your roof.
A roof inspection is important to ensure that your home is appropriately protected. Although it's a daunting thought for the average homeowner, it's important to schedule a regular inspection. Regular checks can keep your roof from suffering severe damage and keep you, your family, and your home safe.
It's important not to wait to schedule your home's next roof inspection. Hire a leading roofing company today to come and give you a thorough, trusted roof inspection.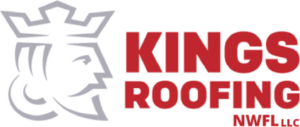 At Kings Roofing, we pride ourselves on the professional, friendly service offered by some of the most trusted roofers in Panama City, and we strive to be the best roofing company in Panama City Florida. We specialize in roof repairs, installations, commercial, and metal roofs in the Panama City, Destin, Port Charlotte, Tallahassee, and Pensacola areas, as well as other neighboring communities.
You can contact us online today for a free quote or give us a call at 850-215-0423 to speak with a roofing specialist about your Panama City roof.