Skip to Content
A Roof Repair Company In Panama City, FL Discusses The 3 Best Wind-Resistant Roofing Materials
A Roof Repair Company In Panama City, FL Discusses The 3 Best Wind-Resistant Roofing Materials — Unfortunately, a roof repair company in Panama, City FL understands that Panama City isn't a stranger to high winds. Florida is known for its hurricanes and the damage they can cause. Another unfortunate fact is that many homes and roofs don't survive severe weather, which can leave homeowners scrambling for repairs.
Strong winds can be detrimental to your home, but there's nothing you can do to prevent the wind. However, you can take steps to keep your home protected from the element. According to a trusted roofer in Panama City, FL, wind-resistant roofing materials are on the market now that can help protect your home during storms.
At Kings Roofing, we take pride in being one of the best roofing companies in Panama City, FL, and we want to help you protect your home. We understand that severe weather like thunderstorms or hurricanes can cause strong winds that you can't prevent. However, there are ways to protect your home; we've compiled some information on the 3 best wind-resistant roofing materials to help protect your home against harsh winds.
Metal

Roofs
According to a leading roof contractor in Panama City, metal roofs are considered to be the most durable, low-maintenance roofs on the market. Metal roofs can withstand winds up to 140 miles per hour and can provide other benefits like a lowered energy bill and a clean, modern look.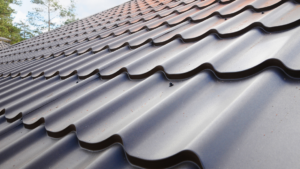 Stone-Coated

Steel Roof
According to a trusted roofing company in Panama City, stone-coated steel is made from steel sheets and stone granules and offers high resistance against wind, rain, hail, fire, and other elements. Many roofing companies believe that this is the best option to protect your home from hurricane-level winds. However, it can be expensive, making this a less budget-friendly option.
Stand

Seam

Metal Roof
If you couldn't tell, metal roofs are the way to go to keep your home protected from heavy winds. According to a leading roofing company in Panama City Florida, stand seam metal roofs are ideal for areas with strong winds because of concealed fasteners to your roof's vertical panels. This is an effective way to keep your roof from blowing off during strong storms and even makes your roof more fire-resistant.
How Can High Winds Damage Your Roof?
Unfortunately, high winds can cause catastrophic damage to your home's roof. Hurricane-level winds can warp the shape of your residential roof. According to engineers, the most wind-resistant roofs are built in the shape of an octagon or hexagon. Roofs in the shape of a triangle or rectangle are more likely to suffer severe damage from high winds.
Strong winds can also affect you're the slope of your roof. Your roof's slope, otherwise known as the pitch, impacts your home's ability to withstand strong winds. If your roof doesn't have enough slope, your roof can be severely damaged by high winds, rain, and hail. Roofing experts agree that the best average roofing slope is 30 degrees.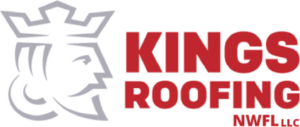 At Kings Roofing, we pride ourselves on the professional, friendly service offered by some of the most trusted roofers in Panama City, and we strive to be the best roofer in Panama City, FL. We specialize in roof repairs, installations, commercial, and metal roofs in the Panama City, Destin, Port Charlotte, Tallahassee, and Pensacola areas, as well as other neighboring communities.
You can contact us online today for a free quote or give us a call at 850-215-0423 to speak with a roofing specialist about your Panama City roof.