Skip to Content
A Metal Roof Installation Broken Down Into 8 Steps
Many Florida residents have trusted the best metal roof contractor in Panama City, Kings Roofing, for the installation of their new roof.  Just like any profession, roofing can be a rather complicated, especially for someone who is not familiar with the process.   
If you are considering taking on a roofing project by yourself or with a few friends, we highly recommend staying away from this idea and using an experienced Panama City roofing company instead.  Though installing a new metal roof is quite a tall task, this article will explain the process many Panama City roofing companies use from start to finish. 
Again, this is a condensed list, and there are many other details that go along with installing a new roof.  We recommend using a professional Panama City metal roof contractor for your roof installation.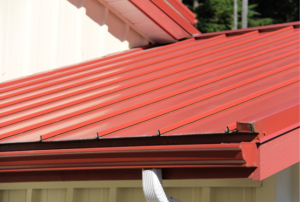 Measuring the Area
To ensure that the correct amount of materials are ordered, a Panama City metal roof contractor will measure the square footage of the roof.  Typically, contractors add about 10% more materials than what is measured to account for waste. 
Ordering the Materials
You should meet with your roofing company to determine the color of the metal panels that will best compliment your house.  The roofing company will get your order placed and begin them installing once the roof is prepped. 
Removing the Old Roof
Metal roofs will not be installed on top of existing shingles, so the shingles must be removed.  A responsible Panama City metal roof company will remove the existing roof on a day where there is no chance of rain to ensure there is no risk of water damage for your home.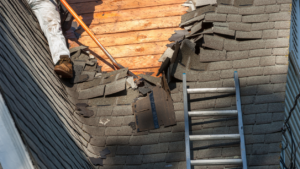 Applying the Insulation
A layer of insulation under the roof will provide an extra barrier of protection from leaks.  One layer is typically adequate, but in areas of extreme weather a second layer is recommended. 
Install 
Eave   
Flashings
Steel metal strips that cover the perimeter of the roof (eave flashings) are then installed.  Eave flashings serve as an additional layer of protection from potential leaks. 
Installing the Metal Panels
In this step the portion of the roof that is visible is installed.  Your Panama City roofing company will install all the panels and make the proper cuts to ensure that the panels are a perfect fit for your roof.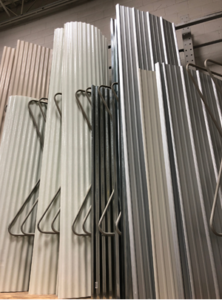 Add Flashings
Flashings are the pieces of metal trim that are placed over the joints on the roof.  These are installed as a finishing touch to ensure that the entire roof is completely covered. 
Finishing Up
After the flashings are added, the entire roof should be completely protected.  All that is left for your roofer to do is pick up scraps and move on to the next job!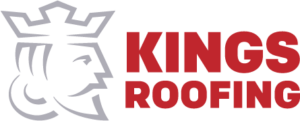 Considered by many as the best metal roof contractor in Panama City, Kings Roofing is here to help you with all your roofing needs.  Give us a call at (850) 215-0423 or contact us online to receive a free estimate. 
We look forward to working with you.