Skip to Content
A Leading Destin Roofing Company Discuss the 3 Best Ways to Dispose Of Your Old Roof Shingles
A Leading Destin Roofing Company Discuss the 3 Best Ways to Dispose Of Your Old Roof Shingles – According to a Destin roofing company, replacing an asphalt shingle roof usually involves removing the old shingles to make room for the new ones. Many contractors agree that it's best to completely remove the old shingles before installing new ones. Although keeping the old ones on might save a little bit of money, it makes it more difficult for your new shingles to adhere, and they're more likely to fall off your roof during storms or high winds.
At Kings Roofing, we are proud to be a trusted leader of Destin, FL roofing companies, and we always ensure that our customers' needs come first. We specialize in roof repairs, replacements, installations, and providing metal roofs. Our team of expert contractors has the knowledge and expertise to provide your home with a beautiful new roof or repair your old roof to leave it looking as good as new.
A Destin roofing company believes that there are several things you can do with your old asphalt shingles besides letting them sit in your backyard. That's why we've compiled a list of the 3 best ways to dispose of your old roof shingles.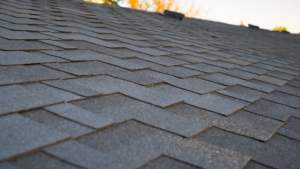 1. Dispose of them Properly
According to Destin roofing companies, it's important to make sure that you properly dispose of your home's old asphalt shingles. One square of asphalt shingles can way anywhere from 230 to 1000 pounds! And unfortunately, most shingles aren't properly disposed of.
It's important to call a professional junk removal company to come and get rid of your shingles after a roof replacement is done. Junk removal services typically have the capability to carry up to 4000 pounds of materials and can properly dispose of your shingles. However, it's important to check with the company before signing your contract if they accept shingles.  According to a leading Destin roofing company, many junk removal companies can't.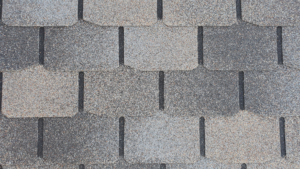 2. Donate your Shingles
Did you know you can donate your roof's old shingles? According to a leading Destin, FL roofing company, old shingles that are still in good shape are often used to build new roofs for low-income homes. The best shingles to donate are from homeowners who opted for an early roof replacement, typically because they wanted to change the style or look of their roof.
These are the best shingles to donate because they're still typically in good condition. You can find out more information about donating your old roof shingles by talking to the best roofing company in Destin, FL.
3. Repurpose Your Old Shingles
According to a roof repair company in Destin, FL, many people like to repurpose their old roof shingles into something new that they can still use around their homes or in the community. One of the most popular ways to repurpose old asphalt shingles is by using them in art projects. According to a trusted Destin roofing company, shingles are great for adding texture to multi-medium art pieces.
You can also repurpose old shingles by creating a mat for your front door, creating a walking path, or using them to blot up any oil stains that occur in your garage or driveway.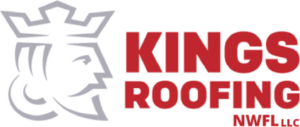 Hire A Leading Destin Roofing Company to Repair Your Home's Roof
At Kings Roofing, we pride ourselves on our knowledgeable roofing contractors' professional, friendly services, and we strive to be a leader of Destin, FL roofing companies. We specialize in roof repairs, installations, commercial, and metal roofs in the Destin, Pensacola, Panama City, Port Charlotte, and Tallahassee areas, as well as other surrounding neighborhoods.
You can contact us online today for a free roofing quote or give us a call at 850-215-0423 to speak with a specialist about your Destin roof.