Skip to Content
Reasons to Get Your Panama City Roof Repaired This Spring
When winter begins to thaw to spring, it is the best time to get your roof repaired. However, with the excitement of warmer weather, many homeowners forget to schedule an appointment with a roof repair company in Panama City.
While you can push the appointment back to the summer or fall, it's better to get your roof repaired in the spring. Putting it off for too long can leave less availability in both your and the roofing company's schedule.
At Kings Roofing, one of the leading Panama City roofing companies, we want to help keep your roof in its best shape for as long as possible. That's why we recommend getting any roof repair done immediately after the winter months end. Getting your roof repaired early in the season has numerous benefits, including:
More availability
Best temperatures
More energy efficient
Your roof lasts longer
More Availability
According to a roofer in Panama City, spring tends to be a less busy time for roofing companies, so scheduling an appointment with a contractor is easier. Summer is the busiest season for roofers, so it's better not to push the appointment off. Hire a roofing contractor in March or April. These months typically have mild weather and are relatively easy to schedule an appointment with a contractor.
Best Temperatures
Roofing companies in Panama City prefer to do repair work in the springtime because, most of the time, it's not too hot or too cold. This goes beyond personal comfort. Roofing materials are actually easier to install at specific temperatures.
When it's too cold outside, materials like asphalt shingles can actually freeze and break. When it's too hot outside, the shingles can actually shrink, and they won't fit properly on your roof. While shrinking can be less of an issue by overlapping the shingles, they are still difficult to install in a heatwave. Because of the weather's impact, roofing companies prefer to work when the temperatures are under 80 degrees and above freezing.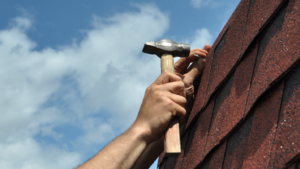 More Energy Efficient
Having your roof installed in the springtime can actually make your home a comfortable temperature on the inside. When your roof is repaired, you are fixing any problem spots that allow excess heat or cold air to seep into your home. The pigment coating the roofing materials deflect any heat or cold air from coming inside, so your home can stay at a comfortable temperature year-round.
Your Roof Lasts Longer
According to a roofing company in Panama City, having your roof repaired in the springtime can actually increase its lifespan. Choosing to have your roof repaired in the spring instead of the summer will keep the sun's heat and UV rays from causing permanent damage to your home's roof.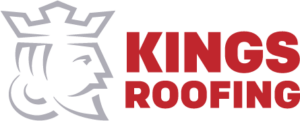 Kings Roofing is a leader of Panama City roofing companies and specializes in roof repairs, installations, and metal roofs. We also service both residential and commercial buildings in Panama City, Destin, Tallahassee, Pensacola, and numerous other neighboring communities.
You can contact us online today for a free quote or give us a call at 850-215-0423 to speak with a roofing specialist about your Panama City roof.