Skip to Content
Questions to Ask Any Roofing Company in Panama City
When looking for a roofing company in Panama City, you should never just pick a company you hear about on radio or television.  You should review multiple companies and do your research to find a company you trust for all your roofing needs.  Once you have narrowed down your search to a few leading candidates, then you can start asking each company some important questions to determine the best fit.
As one of the premier Panama City roofing companies, Kings Roofing has some advice when it comes to interviewing your potential roofing candidates.  These should help you determine which company would be the best partner to do business with.
Ask for Their Official Business Name
Although it may seem strange, asking for a company's name is a way to make sure they are credible.  If the person you are speaking to sounds hesitant or unclear about their name, this could indicate that the company is a scam.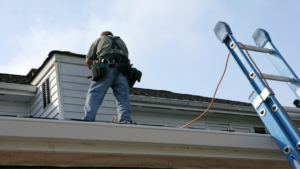 If you are unsure about the legitimacy of a company, you can ask for their state licenses or proof of insurance.  Any honest, dependable roofing company in Panama City will provide this information without any hesitation.  If a company will not email you the info or gives you a long story as to why they can't, then you should proceed carefully, as they may be trying to scam you out of a deposit or simply try to do the job with low-grade workers and materials.
What Level of Insurance Do They Have
Even the best roofing company in Panama City can't get by without the proper insurance.  Be sure to ask your potential roofing candidates how much insurance they carry because to do business in Florida, there are specific limits that must be met.  A general or building contractor must have $300,000 in liability insurance and $50,000 for property damage.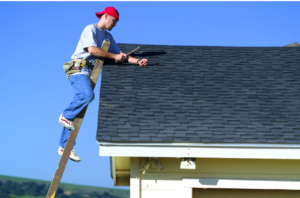 A Panama City roofing company must also carry a workers' compensation policy or file an exemption with the Division of Workers' Compensation.  Panama City roofing companies must also carry commercial auto insurance if they operate company-owned vehicles.
Who Will Be on the Jobsite?
The best roofing companies in Panama City will have multiple crews on different job sites, so you may not get the owner of the company to supervise your project.  However, you should expect a manager or project manager to always be there at to ensure that the job is being done correctly.  Make sure you ask who will be supervising the project and meet with them before they start to ensure that the job is progressing as scheduled.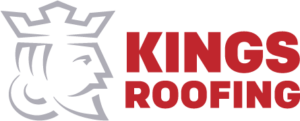 If you have started searching for the best roofer in Panama City for your roofing project, look no further than the professionals at Kings Roofing.  With over 30 years of experience, our experts will ensure that your project is done efficiently and with the highest quality possible.
Give our team a call today at (850) 215-0423 or contact us online to receive a free quote.  We look forward to working with you.