Skip to Content
Six Roof Designs and Styles
Whether you are looking to buy a new home or construct a brand new house from the ground up, our Panama City roofing company has put together a list of six roof designs and styles we see on a daily basis. 
1. Gable
Two slopes that form a ridge characterize the most common roof shape – the gable roof. If you've ever drawn a house on a piece of paper, you most likely drew a gable roof. This roof is ideal for homes in cold climates and is a relatively affordable style roof to build.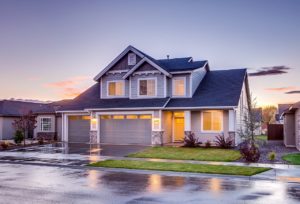 2. Flat
A flat roof is just what it sounds like and is a very standard frame for modern homes. While you may mostly see a flat roof on commercial buildings, a flat roof provides a unique design to residential buildings. Flat roofs have many benefits, but they also have a somewhat difficult time draining water if the roof is poorly installed.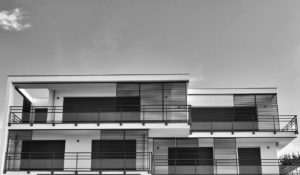 3. Hip
A hip roof has slopes on all four sides. A pyramid hip roof is when the four sides meet at the tip of the roof, while a simple hip roof is when they don't all meet. While hip roofs are more stable than gable roofs, they are also a more elaborate design. This means they are a pricier option compared to others.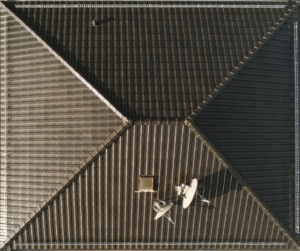 4. Gambrel
Many people associate the unique look of Gambrel roofs with barns. A gambrel is a symmetrical two-sided roof with two slopes. However, this roof design provides the traditional Georgian home look and is an excellent roofing option for when it comes to good drainage and attic space.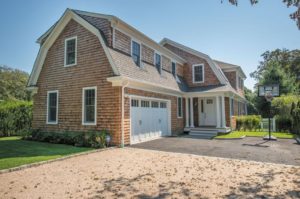 5. Mansard
If you like attic space, a mansard roof may be your best option. Mansard roofs are a hipped gambrel roof with two slopes on each side. This roof design was trendy in France's early 17th century, which now creates a historical look on homes today. They offer significant attic space and allow more flexibility than other styles for house expansion.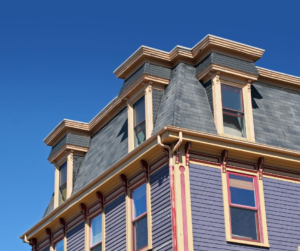 6. Salt Box
Short on one side and long on the other, the salt box style was a popular roof in New England during the 17th century. This asymmetrical roof is unique for its design, is weather-resistant, and can easily shed water.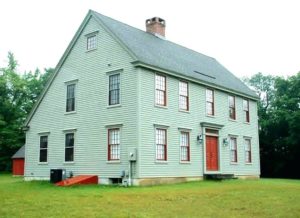 Contact Kings Roofing
If you need help knowing which roof designs and styles is best for your new home, our experts at Kings Roofing – the best roofing company in Panama City – are here to help. We have experience working with many types of roofs, including all of the above. If you're looking for a quality-driven Panama City metal roof contractor, you've come to the right place. Contact us at 850-215-0423.