Skip to Content
Tips to Find the Best Pensacola Roofing Contractors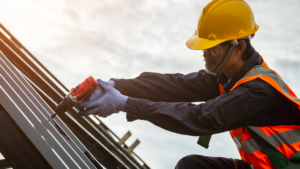 It is crucial to find the best roofing company in Pensacola to repair or install your new roof. You want to hire a business that you can trust to do a quick and quality job. Choosing a roofing company is an important decision, and there are numerous roofing companies in the Pensacola area. So, how do you find the best one?
At Kings Roofing, we pride ourselves on hiring capable, knowledgeable roof contractors, and we strive to be one of the best roofing companies in Pensacola. We understand that there are numerous options for you to choose from for a roof repair company. We want to help you make the best decision, so we have compiled some tips on finding the best Pensacola roofing contractors.
Take Ratings and Review into Account
You should always read the past review of a roofer in Pensacola. Start your search by checking any Google or Facebook reviews left by past customers; you can also ask for recommendations from your family and friends. Ensure that you read both the good and the bad reviews to come to an overall consensus on what to expect.
Ask Companies About Their Qualifications and Insurance
You should always ask a Pensacola roofing company about their qualifications before hiring them. A reputable roofing company should be able to produce their certificates and any other necessary information before starting a job. You should also ask about their insurance and what is covered if something goes wrong.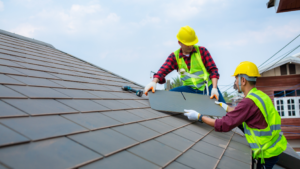 Ask For Past References
You should always ask for past references when deciding between Pensacola roofing companies. A reputable roofing company should be able to give you numerous past references. Ask for specific names and if they have any way to contact these references.
Do Your Research
You should not decide which roof repair company in Pensacola to use before researching companies in your area. Sometimes, the first Google search result is not always the best one. Make sure that you contact each roofing company in your area and ask for an estimated price and timeline of the project.
There are several roofing contractors to choose from, but it is essential to choose a company that will work best for you and your family. Take factors like price, timeline, and past rankings into consideration before making your final decision. You should also ensure that the roofing company has the proper qualifications and insurance before hiring them.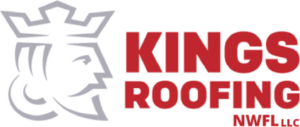 At Kings Roofing, we pride ourselves on our knowledgeable roofing contractors' professional, friendly services, and we strive to be one of the best roofing companies in Pensacola. We specialize in roof repairs, installations, commercial, and metal roofs in the Pensacola, Panama City, Destin, and Tallahassee areas, as well as other surrounding neighborhoods.
You can contact us online today for a free roofing quote or give us a call at 850-439-5700 to speak with a specialist about your Pensacola roof.