Skip to Content
How Much Value Does a Metal Roof Add to Your Destin, FL Home?
Having a metal roof installed by a Destin, FL roofing company not only increases your home or business's curb appeal but adds more value to them. Metal roofs help give your property a more modern look while providing more protection than the average shingled roof.
Metal Roofs have become popular in recent years, and there's a lot to know before choosing a metal roof for your home or business. Here is some information Destin roofing companies want you to know when picking a metal roof.
Are Metal Roofs or Shingle Roofs Less Expensive?
On average, metal roofs can cost anywhere from $5,000-$12,000, while roofs made from asphalt shingles cost between $5,000-$10,000. With some styles of metal roofs, you can save 20% more than what you would with asphalt shingles (the most common roofing material), but it equals out because of flashing, screws, and ridge caps.
It's important to remember that while, on average, metal roofs cost more, they offer more protection and have a longer lifespan. A roof repair company in Destin, FL, estimates the lifespan of a metal roof to be over 50 years.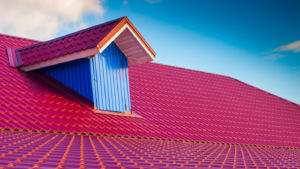 Benefits of Metal Roofs
Destin, FL roofing companies want you to know some of the benefits of metal roofs are:
Fast installation
Long lifespan
Energy efficient
Can be painted any color
Most metal roofs can be installed over your old shingle roof
Emissive styles of metal roofs can help cut down on greenhouse gas emissions and lower hot temperatures
Protects against inclement weather, such as hail, hurricanes, and high wind speeds
Reflective styles of metal roofing cut down on cooling costs
How Much Do Metal Roofs Cost?
There are different types of metal you can choose from when building a metal roof. Here are the average costs for each material that would be used by a Destin, FL metal roof contractor.
Corrugated steel panels: $100-$200 per square foot
Steel or aluminum shingles: $250-$375 per square foot
Stone-coated steel: $200-$400 per square foot
Copper or zinc: $700-$900 per square foot
Standing seam: $400-$700 per square foot
Tin: $350-$1,500 per square foot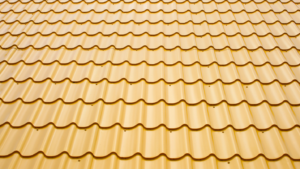 Before installing your metal roof, talk to a Destin, FL roofing company about which material best fits your budget and your home.
How Much Value Do Metal Roofs Add to My Destin, FL Home?
Metal roofs are a good way to add more value to any home, but especially in Destin. However, research has found that metal roofs are not as cost-effective as laminate shingles. In 2019, the Remodeling Report found that the average cost of a metal roof was $38,600 and increased the home's value by 60.9 percent. Compared to laminate shingles which only cost an average of $22,636 and increased a home's value by 68 percent.
However, metal roofs have been proven to have a lifespan of over 50 years, while laminate shingles are only estimated to last about 20. So, while you might pay more and get less of a return for your metal roof, it will last longer, which could ultimately save you money.

If you are looking for the best roofing company in Destin, FL, call Kings Roofing for friendly, professional service. We service Pensacola, Panama City, Tallahassee, Destin, and other surrounding communities.
Contact us online to get started today or give us a call at 850-215-0423 to talk to a professional roofing contractor and to get a quote on your new roof.