Skip to Content
A Panama City Roofing Company Weighs in on Roof Heat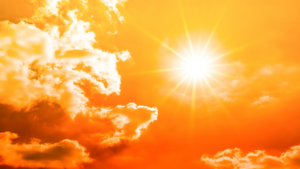 A roof repair company in Panama City is aware that Florida summer can be HOT, like frying an egg on the sidewalk level hot. It is no wonder many homeowners face roof damage due to extreme heat. While you cannot wholly prevent heat damage to your roof, there are ways to make it a less substantial issue.
At Kings Roofing, we take pride in being a leader of Panama City roofing companies, and we want to help keep your roof in its best possible shape. We understand that you cannot completely prevent heat damage, especially in Florida; however, we did compile some tips to help your roof deal with Panama City's intense summer heat.
Pick a Reflective Color
According to a leading Panama City roofing company, one of the best ways to decrease the heat's impact on your roof is to pick a reflective shingle color. Darker colors, like a black or dark blue, will absorb and trap the heat, making your home warmer and increasing your energy bill. Professional roofing contractors suggest picking a lighter neutral color, like white or light blue, to reflect the sun's UV rays away from your home, keeping it cooler.
Use a Roof Coating
A trusted roofer in Panama City, FL, suggests applying a roof coating to your home's roof to keep it in its best possible condition. A sealant or coating can reflect harmful UV rays and rain away from your roof, helping it last longer and keep it cooler.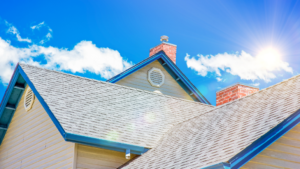 Be Selective About Your Roofing Material
According to roofing companies in Panama City, FL, it is crucial to be selective when deciding which material you want your roof to be made from. Not all roofing materials are equal; clay tiles can last longer in the sun than asphalt shingles, and they also better reflect the UV rays away from your home. It is crucial to research which type of roof will work best for your home.
Ensure Your Roof is Properly Ventilated
According to a leading roofing company in Panama City, your roof ventilation must be adequately working. Inadequate roof ventilation is actually dangerous because it can cause your roof to expand and contract daily, which will cause it slowly to degrade. Check with a professional roofer that your ventilation system is working correctly to help keep your roof in its best possible shape.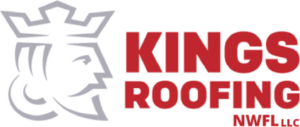 At Kings Roofing, we pride ourselves on the professional, friendly service offered by some of the most trusted roofers in Panama City, and we strive to be a leader of Panama City roofing companies. We specialize in roof repairs, installations, commercial, and metal roofs in the Panama City, Destin, Tallahassee, and Pensacola areas, as well as other neighboring communities.
You can contact us online today for a free quote or give us a call at 850-215-0423 to speak with a roofing specialist about your Panama City roof.