Skip to Content
Things to Consider When Choosing a Color for your Destin, FL Home's Roof
Changing the color of your Destin, FL home's roof can enhance its curb appeal and make your home stand out from your neighbors. One added bonus to changing colors is that a fresh coat of paint can also add more value to your property. Just make sure you ask Destin, FL roofing companies which color would work best for your home and give it the maximum value.
Here are five things to consider when choosing a new color for your roof:
Your Roof is About Half of Your Home's Visual Exterior
The greater the slope, or the higher the pitch of your roof, the more visible your roof is from the street. When selecting paint or shingles for your roof, choose a color that will compliment your home's architecture. You can even ask Destin, FL roofing companies to add special details, like dormers and gables.
Choose a Shingle Color that Complements Your Home
Research has shown that many people that are looking for a new roof struggle to match the colors of their shingles with their home's color. Below is a chart that can help.
Popular color combinations are:
Dark brown, black, gray, and green shingles for red houses
Gray, green, blue, white, and black shingles for light gray houses
Green, blue, black, brown, and gray shingles for beige or cream houses
Brown, gray, blue, green, and white for white houses
Black, gray, green, and brown for log or weathered wood houses.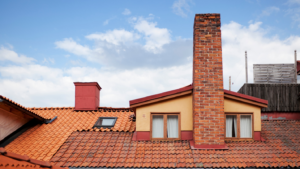 Climate and Geography Matter
Keep in mind that the further south, the color of homes gets warmer and more red. Destin roofing companies recommend that when choosing a color for your roof, look at the samples in different lighting at different times of the day. Also, remember that natural light can vary by location, which could impact the color you choose for your Destin, FL roof.
Dark Colors Absorb Heat
Light colors reflect heat from the sun and help keep your home cooler, while dark colors absorb the heat. Colors that reflect sunlight more might be required to meet environmental codes. Ask your Destin, FL roofing company to see if they are required in your area.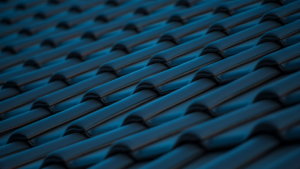 Carefully Mix Patterns
We talked earlier about popular color combinations used by Destin, FL roofing companies. Let your home's exterior architecture help you pick your roof's color. Wood can be painted fairly easily, while brickwork, masonry, and vinyl siding are harder to paint.
Choose colors that compliment your home's design. You don't want the colors of your home not to match, decreasing your home's curb appeal.  If you are unsure about what patterns match, ask your roof repair company in Destin for help.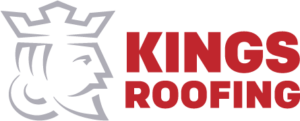 If you are looking for the best roofing company in Destin, FL, call Kings Roofing for friendly, professional service. We service Pensacola, Panama City, Tallahassee, Destin, and many other surrounding communities.
Contact us online to get started today or give us a call at 850-215-0423 to talk to a professional roofing contractor and to get a quote on your new metal roof.