Skip to Content
Tools the Best Roofing Company in Pensacola Uses When Working on Your Roof
Tools the Best Roofing Company in Pensacola Uses When Working on Your Roof — The best roofing company in Pensacola is knowledgeable about which tools work best for different projects. You should ensure that the roofing contractor you hire knows which tools to use when repairing or replacing your roof. Different tools serve different purposes.
At Kings Roofing, we are proud to be one of the best roofing companies in Pensacola, and we want to help keep your roof in its best possible shape. Our team of knowledgeable, experienced roofing contractors is capable of using the correct tools to complete any roofing job. However, we think it is important to be as transparent as possible with our clients, which is why we've compiled a list of some of the most common tools we use when completing a roofing project.
Caulking Gun
The best roofer in Pensacola should always have a caulking gun on them to repair any small cracks or holes in your roof. This is especially important if your roof needs new shingles. All holes and cracks should be filled in before laying new shingles; this will help ensure that no water leaks through and causes damage to your roofing system.
Roofing Nail Gun
A leading Pensacola roofing company will also use a roofing-specific nail gun. This is different from standard nail guns because they are designed to handle roofing-specific nails. These nails are created to withstand the elements and are more durable than standard nails.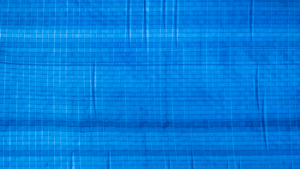 Tarps
Tarps are great tools to have during a roofing project, especially on a rainy day. They are effective at keeping the rain away from any holes or cracks that could leak; they are also great at keeping shingles and roof underlayment dry.
Drill
Pensacola roofing companies use drills to secure underlayment, beams, and other roofing materials in place. This is a quicker and more effective method than using a hammer or screwdriver. Using a drill often secures screws better than a screwdriver, and they do not have to be replaced as often.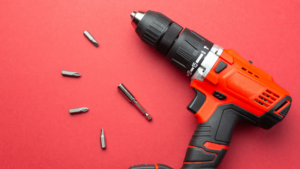 Ladder
Of course, roofing contractors should always have a ladder so they can easily access your roof. All roofing contractors should have ladders that are tall enough for easy access to roofs.
Safety Harnesses
A trusted roof repair company in Pensacola should always prioritize their contractor's safety. Every roofing contractor should always wear a safety harness when they access a roof to work. The harness should be tight, and someone should continuously be monitoring them from the ground.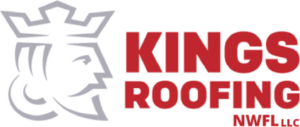 At Kings Roofing, we pride ourselves on our knowledgeable roofing contractors' professional, friendly services, and we strive to be one of the best roofing companies in Pensacola. We specialize in roof repairs, installations, commercial, and metal roofs in the Pensacola, Panama City, Destin, and Tallahassee areas, as well as other surrounding neighborhoods.
You can contact us online today for a free roofing quote or give us a call at 850-439-5700 to speak with a specialist about your Pensacola roof.