Skip to Content
Tips to Keep Animals Off of Your Panama City Roof
At Kings Roofing, a longtime Pensacola roofing company, we know from experience how bothersome animals can be on your roof. They can not only be loud but can cause damage that can be costly to repair.
As a trusted roof repair company in Pensacola, FL, we understand that you want to keep your roof in the best condition for as long as possible. So, we've compiled some tips on how to best keep animals off of your roof and minimize damage.
Keep Your Trees Trimmed
An experienced roofer in Pensacola, FL, will tell you that the easiest way to keep animals off your roof is not to give them access to it. If you let your trees grow over your roof, you give squirrels and other animals easy access to climb onto it.
If you prevent tree branches from growing too close to your home, you make it more difficult for animals to hop from the tree onto your roof. Roofing professionals in Pensacola suggest keeping your tree branches trimmed to a minimum of eight feet from your roof.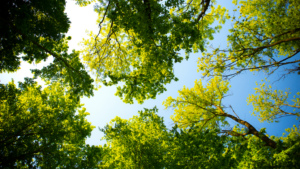 Contain Your Trash
Animals love garbage; it sounds gross, but it's true. They have a strong sense of smell and can easily sniff out old food scraps. If you are struggling to keep animals away from your home, try securing your trashcans. Double-check that the lid is closed tightly and consider buying a lock if this is a consistent issue. You can also buy trashcan lid weights.
It's essential to check your trashcans before going to bed at night. Many nocturnal animals like to dig around in trashcans.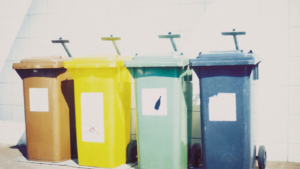 Keep Your Gutters Clean
You might not realize it, but clogged gutters can lead more animals to your home. Many roofing companies in Pensacola, FL, have found birds nesting in leaves or other debris found in gutters. The debris buildup also attracts insects.
It's best to clean your gutters routinely to eliminate the likelihood of animals nesting there. If your gutters are properly cleaned, water should be able to flush out any debris that falls into your gutters.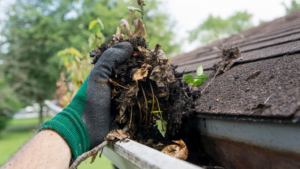 Check Your Attic and Roof
This is one of the best ways to ensure you don't have animal damage or infestation. Get your roof regularly inspected by a Pensacola roofing company. Regular roof inspections have been shown to prevent animal damage to your home.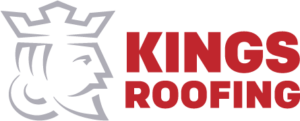 If you are looking to work with a leading roof repair company in Pensacola, FL, contact Kings Roofing. We specialize in roof repairs and installations for numerous types of roofs. Not to mention, our team is well known for our metal roofing services for both homes and businesses. We service the communities of Pensacola, Destin, Tallahassee, Panama City, and numerous other nearby cities.
Contact us online to get started today. Or give us a call at 850-439-5700 to speak with a professional roofing contractor and to get a free quote on your Pensacola, FL roof.