Skip to Content
The Importance of Planning and Designing Your Panama City Commercial Roof
However, planning and designing your commercial roof might prove beneficial, not just aesthetically. A methodical roof design can help you optimize space and can help protect you from severe weather.
At Kings Roofing, one of the top Panama City, FL roofing companies, we want to help make the most of your commercial building. We understand that having a well-designed roofing system not only helps maximize your space but makes it easier to perform maintenance. Let us help plan your new commercial roof.
Planning Your Commercial Roof is Vital to Your Business's Success
One thing a leading roofing company in Panama City Florida wants you to know is that your roof is more than just a storage place for bulky, unsightly equipment. Your roof is what protects your business from severe weather, cool breezes, the sun, animals, and countless other nuisances.
You should also remember that sometimes, people will need to access your roof to perform maintenance. You could regularly have electricians, plumbers, roofing contractors, and possibly even welders on top of your commercial roof. Knowing this, it's very important to design a safe, accessible roof.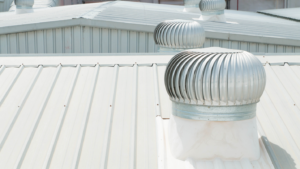 Planning Your Commercial Roof Can Keep Your Costs Low
A Panama City, FL roofing company suggests planning your commercial roof because you can be more efficient with your costs. The materials you need for your roof cost money.
When you plan out your roof design, you can budget how much you need to spend instead of the estimating you would do without a plan. A plan also allows you to optimize the usage of each material, ensuring you are getting the most out of the materials you paid for.
It's important to plan where you place each material on your roof. You can't place a rooftop HVAC unit anywhere; it needs to be placed on top of a roof beam. The beam provides enough support that the heavy HVAC unit won't fall through the roof. You also need to ensure that there is enough space from the system to the edge of the roof that it can be accessed when it needs maintenance.
You Should Plan Your Panama City Commercial Roof with Support Systems
Rooftop support systems make it safe for roofing companies in Panama City, FL, or anyone else, to perform any work that might be needed. The support systems basically add another layer to your rooftop, which gives your roof an extra dimension of protection, keeping roofing contractors and other workers safe.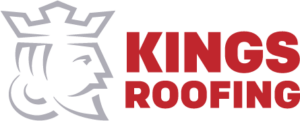 Kings Roofing is a leader of Panama City, FL roofing companies and specializes in roof repairs, installations, and metal roofs. We service both residential and commercial buildings in Panama City, Destin, Tallahassee, Pensacola, and numerous other neighboring communities.
You can contact us online today for a free quote, or give us a call at 850-215-0423 to speak with a roofing specialist about your Panama City roof.