Skip to Content
Signs Your Roof in Panama City, FL is About to Collapse
As a homeowner, it's important to know that your roof can collapse. This can become a costly and time-consuming problem. So, it's important to know the warning signs before your roof caves in. At Kings Roofing, we are a leading Panama City, FL roofing company and want to help you avoid this problem. So, we've compiled the most common indicators that your roof might collapse.
Contact one of the most trusted Panama City, FL roofing companies if you notice any of the following:
Sagging
As a roof repair company in Panama City, one of the most common indicators of roof collapse we see is sagging. It is often a sign of neglecting your roof and needs to be repaired immediately.
Sometimes, just portions of the roof sag and that can happen over a long period instead of all at once. If you notice your roof sagging, contact a Panama City roof contractor immediately.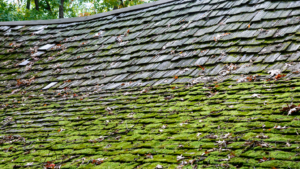 Cracks Outside
Cracks on the outside of your roof are indicators that damage is present. It can also mean that your roof is about to collapse. After a large storm, take a quick look at your roof to see if you notice any cracks.
Cracks Inside
Cracks inside of your home are often the first noticeable signs of a roof collapse. Look for cracks in your ceiling and walls. Problems with the roof or the actual foundation of your home can cause these cracks, both of which can lead to your roof caving in.
If you notice cracks inside your home, contact one of your local roofing companies in Panama City, FL for assistance.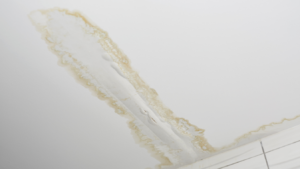 Leaks
Water leaking through your ceiling is an obvious sign of damage. This indicates that there is water buildup under your shingles, causing your roof to decay. If this problem goes unchecked for too long, your roof could suffer structural damage and collapse in on itself.
It's crucial to locate the source of the leak immediately and hire a Panama City, FL roofing company to repair any structural damage. This reduces the risk of your roof collapsing.
Missing Shingles or Other Damage
Missing shingles commonly occur after severe weather rolls through the area. Extreme winds can rip the shingles off of your roof, leaving it exposed to water damage.
If you notice any missing shingles or any other damage after severe weather, contact a Panama City, FL roofing company immediately.
Trouble Opening Windows or Doors
One thing you might not have known is that your windows and doors can indicate a roof collapse. If you have trouble opening and closing your windows or doors, it could be a sign of structural shifting. Structural shifting can happen to your roof and/or your home's foundation.
Call a roofing company in Panama City to check for roofing problems if you are experiencing issues with your windows.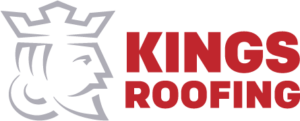 If you are looking to work with one of the leading Panama City, FL roofing companies, contact Kings Roofing. We specialize in roof repair and installation, and can even install a metal roof for your home or business. We not only service Panama City, but Destin, Tallahassee, Pensacola, and other neighboring communities.
Contact us online to get started today. Or give us a call at 850-215-0423 to speak with a roofing specialist and get a free quote on your Destin, FL roof.