Skip to Content
Signs You Hired an Inexperienced Roofing Company in Pensacola
Anyone can claim to be a contractor at a roofing company in Pensacola, so it's crucial to be selective when trying to find the best contractor to repair your roof. A professional roofing contractor can show you proof of insurance and all the necessary credentials if you ask. You should always ensure that you hire a roofing company with experience and past examples of their work.
At Kings Roofing, we take pride in being one of the best roofing companies in Pensacola, and we want to help keep your roof in its best shape. We understand that there are several options to choose from when searching for the best roofing contractor for your home. Knowing and identifying all of the warning signs of an unprofessional roofing company is crucial.
They Don't Have Proof of Insurance or Other Necessary Documentation
One of the best ways to tell that a roofer in Pensacola is an amateur is that they cannot provide you with proof of proper insurance. Your hired roofing contractor should always keep the necessary documentation on hand and should be able to show it to you whenever asked.
They Don't Use Roofing Nails Properly
An experienced Pensacola roofing company should be able to use roofing nails properly. These can be difficult to use, so it's easy to spot a professional versus an amateur. These nails are used for specific functions like securing your roof's decking; your roof's warranty can be voided if used in the wrong spot or installed improperly.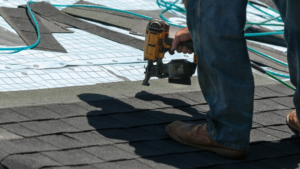 The Mismatch Your New Roofing Shingles
Mismatching roofing shingles is a sure way to tell the difference between inexperienced and professional Pensacola roofing companies. This mistake is easy to spot with a visible inspection and often happens if your contractor buys from multiple suppliers. Most reputable roofing companies will buy from the same supplier to avoid any mismatching incidents.
They Neglect Your Attic
An experienced roof repair company in Pensacola will never neglect your attic. Your home's roofing system is made up of numerous small subsystems, including your attic. Without proper ventilation, heat and moisture can build up and create severe problems for your roof.
Your Home's Gutters Are Sagging
If you notice your gutters are sagging, that's a sure sign that an amateur roofing company installed them. Your gutters are essential to your home's drainage system, so they must work correctly. An experienced roofing company will install your gutters so they don't pull away from your home's fascia, preventing water from leaking into your home.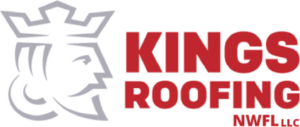 At Kings Roofing, we pride ourselves on our knowledgeable roofing contractors' professional, friendly services, and we strive to be one of the best roofing companies in Pensacola. We specialize in roof repairs, installations, commercial, and metal roofs in the Pensacola, Panama City, Destin, and Tallahassee areas, as well as other surrounding neighborhoods.
You can contact us online today for a free roofing quote or give us a call at 850-439-5700 to speak with a specialist about your Pensacola roof.