Skip to Content
Should You Invest in a Tile Roof For Your Pensacola Home?
According to Pensacola roofing companies, tile roofs are a popular choice amongst homeowners because of how they look. Many homeowners gravitate towards this style because of the unique appearance, but are tile roofs the most beneficial choice to protect your home? As a homeowner, you should want something visually pleasing, but tough enough roof to outlast the elements, so it's essential to know about tile roofs before investing in one.
At Kings Roofing, we pride ourselves on hiring capable, knowledgeable roof contractors, and we strive to be the best Pensacola roofing company. Our roofing contractors want you to choose the roof that works best for you and your home; that's why we've compiled some information about the benefits and drawbacks of tile roofs.
What Material Are Tile Roofs Made From?
According to a trusted roofer in Pensacola, roof tiles are made from clay, concrete, or slate. These are popular roofing materials because of their ability to last through heavy rains and winds. Tile roofs can last over one hundred years and even withstand hail and fire. They also decay slower than roofing materials like wood.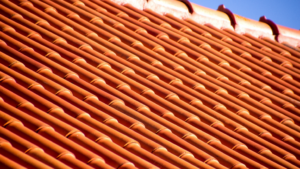 Perks of Having a Tile Roof
-Tile Roofs are Environmentally Friendly
The best roofing companies in Pensacola believe there are numerous benefits in having a tile roof installed onto your home. Tile roofs are made to withstand harsh weather like heavy wind and hail; they are also environmentally friendly and even recycled after removal.
-Tile Roofs and Energy Efficient
Tile roofs are also an energy-efficient option due to the amount of thermal mass in each tile. This helps regulate your home's temperature and can save you money on your energy bill. This also means that you are putting out less heat into the atmosphere.
-Tile Roofs are Low Maintenance
According to a leading roof repair company in Pensacola, tile roofs are low-maintenance and take less damage and decay slower than any other roofing material. This means that they are one of the most durable options on the market and last longer than any other roofing material.

Cons of Having a Tile Roof
-Tile Roofs are Heavy
According to a leading roofing company in Pensacola, roof tiles are heavy; that's why it's essential to ensure that your home has the proper structural build to support it. It's crucial to have your home inspected before installing a tile roof.
-Tile Roofs Can Be Expensive
Unfortunately, tile roofs are one of the more costly options. Clay or concrete shingles cost more than standard plastic shingles, so it's not the most budget-friendly option.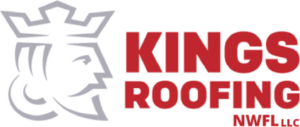 At Kings Roofing, we pride ourselves on our knowledgeable roofing contractors' professional, friendly services, and we strive to be the best Pensacola roofing company. We specialize in roof repairs, installations, commercial, and metal roofs in the Pensacola, Panama City, Destin, and Tallahassee areas, as well as other surrounding neighborhoods.
You can contact us online today for a free roofing quote or give us a call at 850-439-5700 to speak with a specialist about your Pensacola roof.