Skip to Content
Dealing with Dark Streaks on Your Roof, Tips from a Pensacola, FL Roofing Company
Have you ever looked up at your roof and noticed dark streaks running along the shingles? Those dark streaks could be algae growth, which can cause discoloration of roof shingles, making them turn black or brown.
At Kings Roofing, we are a trusted Pensacola, FL, roofing company, and we know how difficult it can be to recognize algae growth; many people mistake it for dirt, soot, or debris that has fallen from trees. The algae growth can happen anywhere in the United States, especially in warm states like Florida. Here are some of the most common questions we get about algae growth as a Pensacola roofing company.
Can Algae Discoloration Be Removed from My Asphalt Roof?
A roofer in Pensacola cannot completely remove algae stains from your roof, however they can lighten the discoloration with a mixture of diluted bleach and water.
What Are the Best Ways to Lighten Algae Discoloration?
According to a Pensacola roofing company, the best way to lighten your roof's algae discoloration is:
Spray with a diluted solution of bleach and water
DO NOT use a pressure washer
10-20 minutes after spraying your roof with the solution, rinse with plain water
Repeat as many times as necessary
Does Algae Growth Hurt My Roof's Shingles?
There is no definite evidence that algae growth can harm your roof's shingles; it's just an unappealing look for your home. However, many roofing professionals believe that algae growth can lead to mold growth and wood rot if left untreated for too long.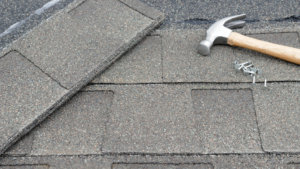 Can I Purchase Algae Resistant Shingles?
You can purchase asphalt shingles with algae-resistant minerals. These types of shingles have metals, such as copper that reduces algae growth. In recent years, roofers have realized that metals like copper can prevent algae from growing on roofs. Algae-resistant shingles are becoming more popular in states like Florida where the weather is warm and sunny year-round.
In What Ways Can Algae Effect Your Roof?
Although there is no definite proof, roofers in Pensacola believe that letting algae grow for too long can harm your roof. The most common ways algae can affect your roof are:
Appearance
Home value
Aesthetic value
Wood rot
Mold
Lifespan
How do You Know If You Need a Roof Repair, Cleaning, or Replacement?
When you call a roof repair company in Pensacola about your algae problem, they can tell you whether your shingles are damaged to the point of needing replaced. Someone who isn't a trained professional may not notice wood rot or shingle issues, which is why it is best to hire a roofing professional. A professional can advise you on whether or not you need a simple cleaning, shingle replacement, or repairs.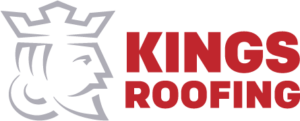 Kings Roofing is a leading Pensacola roofing company specializing in roof installations, replacements, and metal roofs. We service both residential and commercial buildings in Pensacola, Panama City, Tallahassee, Destin, and numerous other neighboring communities.
You can contact us online today for a free roofing quote or give us a call at 850-439-5700 to speak with a specialist about your Pensacola roof.