Skip to Content
Allow Kings Roofing, LLC to Keep Your Warehouse Running
Homeowners can stay in a hotel when roofing troubles strike, and some commercial property owners can afford a small disruption in their regular business hours. But our industrial clients have deadlines. They must transport their product from the semi-trucks to their customers. With such strict deadlines, even half a day's disruption can be devastating to the bottom line. As one of the best roofing companies on the emerald coast, Kings Roofing, LLC acts quickly to rectify the situation. Our goal is to permit you to continue operating your machinery and move along while we make repairs to your roof or replace it entirely. As a roof contractor it is our duty to bring experience and expertise to the job. That is exactly what we do and why our industrial roofing services help Florida's Emerald Coast. We care about our community and it's businesses. Contact us today for a free estimate.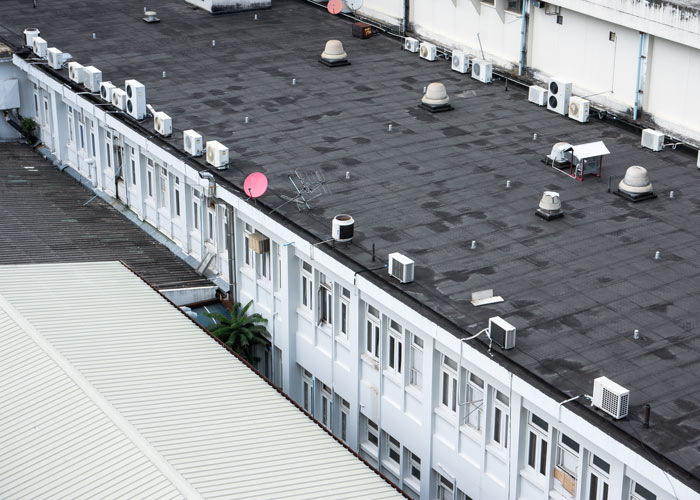 We Offer Flexibility and Variety to Our Industrial Clients
As one of the best roofing companies on the emerald coast, one of our strengths is versatility and variety. We committed ourselves to offer our clients a wide range of options. We recognize each industrial client has differing budgetary concerns. That is why Kings Roofing, LLC offers numerous roof types, from modified bitumen to tar and gravel. We, also, offer financing. We are a family owned company who prides ourselves in providing quality products and services. This is why we have gone the extra mile to get our team GAF and OSHA certified. Our experience is your peace of mind. We take that seriously. To learn more about how we can help, contact us today. We will get an experienced professional out to your property ASAP to inspect the property and provide a free estimate.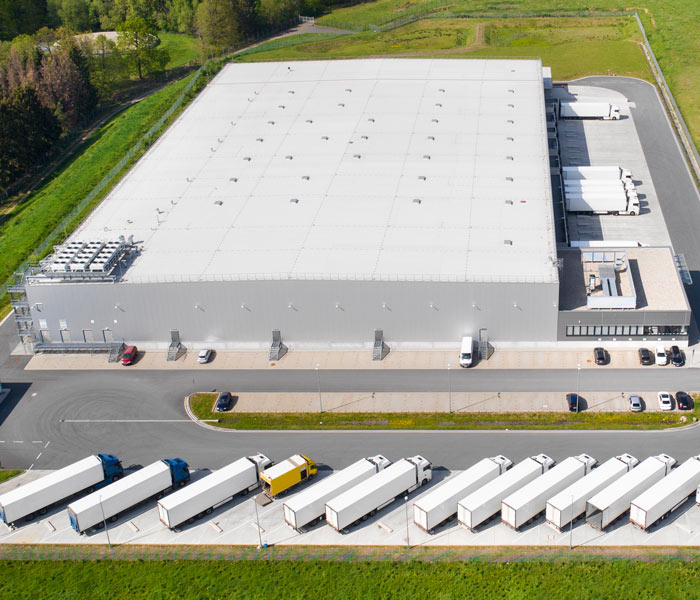 How to Know When It Is Time to Replace a Flat Roof
Most industrial buildings feature flat or gently-sloped roofing systems, which require expertise to repair and re-roof. Fortunately, our roofing contractors understand the finer details involved with flat roofs and how to tend to them. As for our valued clients, we recommend learning to spot some of the warning signs of roofing problems. Many times, catastrophic damage occurs when owners miss the subtler signs.
What to Checking During Your Building Maintenance Processes
While we understand you have a full plate, take the time to incorporate checking for the following into your building maintenance processes:
Keep an Eye on the Flashing
You can inspect the flashing without getting onto the roof. The flashing runs along the edges of the roof. Bent, rusting, or damaged flashing is a sign you should call us.
Take Note of Blisters and Cracks
Use your rooftop access point to go onto the roof. Take a cursory glance at the surface. Blistered and cracked roofing is a sign you need re-roofing.
Beware of Ponding and Sitting Water
Flat roofs have built-in systems that direct water from the center of the surface to the edges and finally to the ground. Ponding and sitting water are bad signs.
Take Water Stains Seriously
If the walls and ceilings are water stained, then it is time to contact us. We can perform a free inspection to determine if the roof is the issue.
Investigate Mold and Musty Smells
Mold and mildew are red flags, but they can come from anywhere. However, mold growth can occur as a result of a leaky roof.