Skip to Content
Your Roof's Role in an Energy-Efficient Home
As a leading Destin roofing company, Kings Roofing knows how critical your roof is in keeping your home energy–efficient.  Utility costs are something that you deal with every month, so anything you can do to lower your bill will be a nice way to boost your bank account. 
In this article, we will talk about some of the steps that Destin roofing companies recommend you take for your new roof if you want to maximize your home's energy efficiency.  This includes: 
Proper Attic Insulation

 

Proper Attic Ventilation

 

Consider Lighter Colored Shingles

 

Metal Roofing
Proper Attic Insulation
The attic is a critical part of any home, especially for regulating the interior temperature.  Many of the best roofing companies in Destin work on homes that lack sufficient insulation in their attic.  Poor insulation can cause temperatures inside to rise quickly, especially during a hot summer day in Florida.  A house without a properly insulated attic can cause air conditioning costs to rise as much as 15%, so it will clearly save money in the long run to add extra insulation in your attic.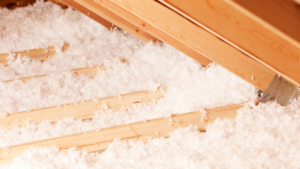 Proper Attic Ventilation
Make sure your Destin roofing company installs an adequate number of vents in your roof to ensure better air quality and ventilation for your attic.  Vents should be installed near the peak of the roof, due to the fact that heat rises, and this is the warmest spot in your home.  Removing excess heat from your attic will lower the temperature throughout your home and decrease cooling costs. 
Consider Lighter Colored Shingles
Dark colored shingles attract more heat than light-colored shingles, similar to the way a dark t-shirt on a warm day is much hotter than a white t-shirt.  On the hottest summer days, dark shingles can be up to 25 degrees warmer than lighter colors.  So one way to lower energy costs for shingled roofs is to choose grey or lighter colored shingles, which all of the best roofing companies in Destin should offer. 
Metal Roofing
The best roofing material for reflecting the heat away from your home is metal, and for Florida homeowners it is quickly becoming the most popular roofing material on the market.  Destin roofing companies estimate that metal roofs can save homeowners up to 40% on air conditioning costs.  So, a typical $300 a month utility bill could be slashed all the way down to $180.  Talk about some serious savings!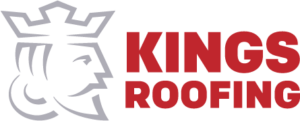 If you are considering a new roof, and you want it to be energy-efficient, talk to our team at Kings Roofing.  We offer a variety of shingles in various colors that can help lower your utility bills.  Not to mention, we are considered by many as the best Destin metal roof contractor, and as we discussed earlier, metal is the premier material for energy efficient roofs in Florida. 
For more information about energy efficient roofs contact our team online today.