Skip to Content
Your Guide to Dimensional Roofing Shingles
Asphalt shingles are one of the most common roofing materials used by roofing companies in Destin and throughout the US. This is due to their affordability; they are easy to mass-produce, and many people like how they look. However, not all asphalt shingles are the same. Dimensional shingles have become more prevalent in recent years and have overshadowed the standard three-tab asphalt shingle.
At Kings Roofing, a leading roofing company in Destin, we want you to know about the types of shingles on your roof. That's why we've compiled some information on dimensional shingles and their benefits and drawbacks.
What Are Dimensional Shingles?
Dimensional shingles, otherwise known as laminated or architectural shingles, are the newer version of the standard three-tab asphalt shingles. They are made from organic materials and fiberglass, making them more durable for severe weather. These types of shingles also don't look as flat as the traditional asphalt shingle and make your roof seem like it has more height.
Dimensional shingles are similar to standard asphalt shingles, with one significant difference, their thickness. Dimensional shingles are thicker than the average shingle and are layered on top of one another by a roofing company in Destin, FL, to give the roof a more appealing look.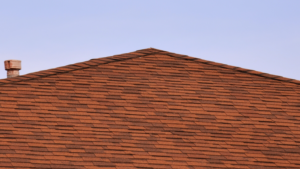 How Much do Dimensional Shingles Cost?
On average, dimensional shingles cost twenty percent more than the average asphalt shingle. A Destin, FL roofing company would quote a customer about three to five dollars per square foot for a dimensional shingle.
What are Designer Shingles?
Some roofing manufacturers have started to produce dimensional shingles with different styles. These types of shingles are known as designer shingles and add some aesthetic appeal to your home's roof. The designs can range anywhere from a Victorian style to rugged and can be carved with ornate designs. They can be called other roofing terms, such as shake, slate, and tile, and are popular options to add some unique flair to your home's roof.
How Much do Designer Shingles Cost?
While designer shingles look nice, they're not the cheapest. A roof repair company in Destin would quote about four to six dollars per square foot. This price does not include tearing out your old roof.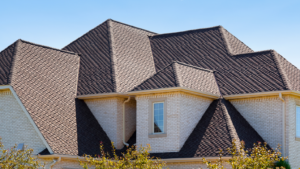 What are the Benefits and Drawbacks of Dimensional Shingles?
Roofing experts in Destin suggest investing in dimensional shingles over standard asphalt ones because they provide more benefits. These benefits include:
More durable in harsh weather
Provides your home with a textured appearance
Provides your roof with a unique look
A lifespan of about 50 years
Less likely to warp
Are readily available whenever you want to start your roofing project
However, there are also some drawbacks to consider before investing in dimensional shingles:
A higher upfront cost can be hard on your budget
They add an additional 20% to the installation cost
Could be more susceptible to mold and mildew growth
It's important to research dimensional shingles before adding them to your roof. However, they are a great option to add more personality to your home while keeping it safe.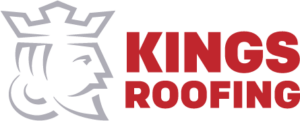 Kings Roofing is a leading roofing company in Destin specializing in roof installations, replacements, and metal roofs. We service both residential and commercial buildings in Destin, Panama City, Tallahassee, Pensacola, and numerous other neighboring communities.
You can contact us online today for a free roofing quote or give us a call at 850-215-0423 to speak with a specialist about your Destin roof.