Skip to Content
Will Installing a Metal Roof Affect My Home's Wi-Fi and Cell Phone Service?
Everyone relies on their cellphones and wi-fi today, whether it's to make phone calls for work or scrolling through media to pass the time. Metal roofs have become popular in recent years because they are energy-efficient, durable, and have a long lifespan.
However, even with all of these benefits, Destin, FL roofing companies are still getting the question, "will adding a metal roof to our home affect our wi-fi and cellphone service?" At Kings Roofing, a trusted Destin, FL roofing company, we understand that you want your home as comfortable and practical as possible, so we're here to answer your questions about your wi-fi woes.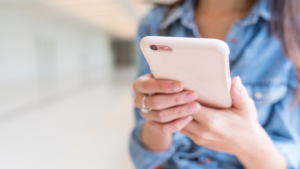 Will a Metal Roof Impact My Home's Wi-Fi Connection?
According to many roofers in Destin, you should not have any wi-fi issues if your services are provided via a satellite dish or a cable service. When getting your wi-fi from these places, the signal is normally captured from the outside of your home and transferred inside through a cable that is connected to your internet modem and router.
However, there could be other factors impacting your internet connection. Check your cable connectors and your router settings, the size of your home can also impact your internet speed or, your router might need to be moved to a more accessible spot.
But a roofing expert can assure you that your new metal roof should not impact your high-speed internet.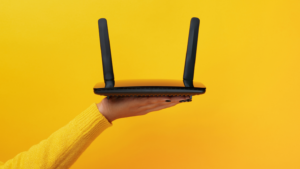 Will a Metal Roof Impact My Cellphone Service?
If you ask a Destin roofing company if a metal roof can diminish your cellphone signal, they would probably say it is "highly unlikely." Answering a phone call in a home with a metal roof is the same as answering a call at Walmart, which has tons of steel used in its structure.
A metal roof is comprised of about half the amount of steel used in office buildings and grocery stores. So, making phone calls should be no problem under your home's new metal roof. However, if you already live in an area with spotty cellphone service, a metal roof could potentially make it harder to receive a strong signal.
So, if you are worried about your metal roof interfering with your cellphone or internet, don't be. Roofing companies in Destin, FL want you to know that you shouldn't have a problem. So, your Zoom meetings should go off without a hitch and you should be able to stream YouTube videos with no concerns. However, it's important to remember that if you live in an area with weak cellphone service, a metal roof could have a slight impact on your signal. But otherwise, your Netflix streaming should be seamless.

Kings Roofing is a leading roofer in Destin, specializing in roof installations, replacements, and metal roofs. We service both residential and commercial buildings in Destin, Panama City, Tallahassee, Pensacola, and numerous other neighboring communities.
You can contact us online today for a free roofing quote or give us a call at 850-215-0423 to speak with a specialist about your Destin roof.