Skip to Content
Why You Shouldn't Wait to Fix Your Leaking Roof in Pensacola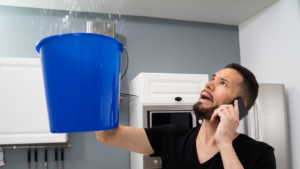 Pensacola roofing companies understand how frustrating it can be when your ceiling starts leaking, especially if you can't find the cause. Leaks are not only annoying but often are signs of severe damage and should be handled immediately.
At Kings Roofing, one of the top Pensacola, FL roofing companies, we want your roof to last its entire lifespan, which is why we suggest having any leaks repaired immediately. Allowing a leak to go unnoticed for too long can cause significant damage and can be expensive to fix. It's important that you do not to wait for repairs, this can leave your home vulnerable to severe damage. If you detect a leak, reach out to a dependable roofing company like Kings Roofing.
A Leaking Roof Can Lead to Ceiling and Attic Damage
The best roofers in Pensacola will understand how dangerous leaks can be to your home's ceiling and attic. You should regularly inspect these parts of your home for any damage. Ceiling leaks can be a sign of water buildup in your attic or ceiling, which can seep into your home's walls and foundation. This could end up costing you hundreds, maybe even thousands, in repairs.
A Leaking Roof Can Lead to Mold and Mildew Growth
According to a Pensacola roofing company, letting a leak form for too long can allow bacteria like mold and mildew to grow. This can cause damage to both your home's structure while jeopardizing your and your family's health. Mold grows quickly and can become a significant problem if not detected immediately.
Untreated mold can cause significant health issues and is usually caused by water buildup in your attic or ceiling. It's essential to inspect your home's attic immediately after noticing any leaks.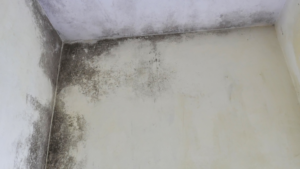 A Leaking Roof is a Fire Hazard
Did you know that leaking roofs are potential fire hazards? According to the best roofing companies in Pensacola, FL, a leaking roof allows water to seep into your home's walls and electrical wiring. This can cause your electricity to short and catch on fire, leaving your home severely damaged, or even worse, completely destroyed.
A Leaky Roof Can Compromise Your Home's Structure
A small leak can develop into a bigger problem over time. If left unnoticed for too long, the water buildup causing your roof to leak can seep into your home's walls and foundation. This can cause damage to your home's rafters, walls, and ceiling joints; and can cause your home to corrode.
This damage can eventually cause your home to collapse. Water damage can also affect your home's foundation. If it gets too wet, the foundation can break down, compromising the integrity of your house.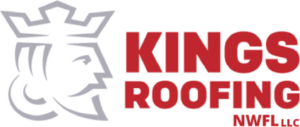 Kings Roofing is one of the best Pensacola, FL roofing companies, specializing in roof installations, replacements, and metal roofs. We service both residential and commercial buildings in Pensacola, Panama City, Tallahassee, Destin, and numerous other neighboring communities.
You can contact us online today for a free roofing quote or give us a call at 850-439-5700 to speak with a specialist about your Pensacola roof.