Skip to Content
Why the Water Stains on Your Pensacola Ceiling Hint at a Bigger Problem
According to a roof repair company in Pensacola, FL, you should never ignore the water stains forming on your Pensacola ceilings. These are indicators of a big problem that's occurring with your roof.
Water stains signify that moisture is seeping into your roof and spreading to your ceiling. This can cause several problems for your home. All of which can become dangerous and expensive if not repaired immediately.
At Kings Roofing, a leading roofing company in Pensacola, FL, we know how important it is to keep your roof in its best possible shape. If you notice any abnormalities, it's crucial to get them fixed right away. However, you shouldn't try and fix them yourself. Instead, hire a Pensacola roofing contractor to come and repair the issue for you.
What Can Cause the Water Stains on Your Ceiling?
According to a roofer in Pensacola, FL, many things can cause water stains on your ceiling. However, one of the most common culprits is debris build up. Leaves, sticks, and other debris on your roof can trap moisture that can seep into your roof. Moisture can then travel from your roof down into your ceiling, causing water stains to form.
Storm damage can also cause water stains. After a particularly severe storm, your roof can have tiny holes or cracks where water can leak through. That is why it's important to have your roof inspected after a severe storm so that you can avoid any internal damage to your home.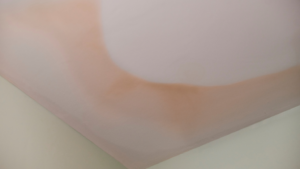 Are the Water Stains Damaging?
According to a Pensacola, FL roofing company, the water stains growing on your ceiling can be damaging. They can cause structural damage to your ceiling and walls if the damage spreads that far. The excess moisture can also cause mold and other bacterial growth, adding more structural concerns. Mold growth also causes health concerns.
It's important to have the water stains on your ceiling inspected immediately, so you can understand just how extensive the damage is. You should also take note of if water stains occur multiple times in the same spot. If the answer is yes, you have a significant, reoccurring problem that needs to be taken care of immediately.
Ways You Can Prevent Water Stains on Your Ceiling
According to roofing companies in Pensacola, FL, the best way to prevent water stains on your ceiling is to keep up with your roof's maintenance. You are more likely to discover any damage to your roof if you regularly inspect it. If you have already noticed the water stains on your ceiling, the best thing to do is hire a roof repair contractor to avoid this issue in the future.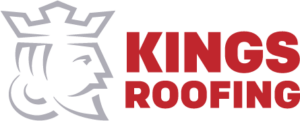 Kings Roofing is one of the leading roofing companies in Pensacola, FL, specializing in roof installations, replacements, and metal roofs. We service both residential and commercial buildings in Pensacola, Panama City, Tallahassee, Destin, and numerous other neighboring communities.
You can contact us online today for a free roofing quote or give us a call at 850-439-5700 to speak with a specialist about your Pensacola roof.