Skip to Content
Why It's Important to Have Routine Maintenance Done on Your Destin Commercial Roof
Your business's roof is one of the most vulnerable parts of the entire building, which is why it's vital to ensure it is performing correctly. Your commercial roof is a huge factor in protecting your business, but it's also delicate. One bad storm can cause leaks that damage the entire inside of the building. A Destin, FL roofing company suggests being cautious about high winds and debris buildup as well.
At Kings Roofing, a leading commercial roof repair company in Destin, FL, we want to help you protect your commercial building, including the roof. We understand that a small misstep can lead to a crack that can lead to a leak, which causes structural damage. One of the best ways to avoid this damage is to have a roofing company perform maintenance to your roof, so that you can keep it at its best.
Where to Start
Destin, FL roofing companies, suggest starting with a roofing inspection before performing maintenance on your roof. Experts suggest taking an in-depth look at your roof before making any changes. You should start by looking at blueprints to familiarize yourself with the layout and age of your roof. Then, talk a walk around your home and look at the roof for holes, cracks, or missing shingles. You should also take note of any debris buildup you notice.
After your ground inspection, if you can, carefully clear your gutters. This will make it easier to tell if any standing water stems from a blockage or from damage that needs to be repaired. You should inspect your roof and gutters a minimum of twice a year to ensure everything is working correctly.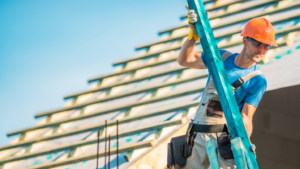 When You Should Hire a Destin Roofing Company to Perform Maintenance
The best time to have maintenance performed on your roof is in the warmer seasons. Experts suggest avoiding the winter for maintenance unless absolutely necessary. Even if there is no snow, the job can be uncomfortable in colder weather.
You should have a roofer in Destin, FL, come out to your home if you notice any significant damage to your roof. This is commonly seen after a severe storm rolls through, especially if you have an older roof. Missing shingles, cracks, and holes are all reasons to hire a roofing contractor. You should also have maintenance performed if you notice any leaking or discoloration from your ceiling.
Should You Perform the Maintenance Yourself, or Search for Roofing Companies in Destin?
You should only perform roof maintenance if you have background knowledge on the subject. An inexperienced person on a roof could result in injuries and do more harm than good. Experts suggest playing it safe and hiring a professional roofer to handle any issues you might have.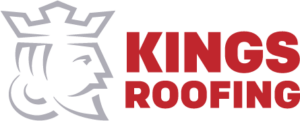 Kings Roofing is a leading roof repair company in Destin, FL specializing in roof installations, replacements, and metal roofs. We service both residential and commercial buildings in Destin, Panama City, Tallahassee, Pensacola, and numerous other neighboring communities.
You can contact us online today for a free roofing quote or give us a call at 850-215-0423 to speak with a specialist about your Destin roof.