Skip to Content
Why It's Important to Clean Your Panama City Metal Roof
Unfortunately, your work isn't done after your metal roof has been installed. Like any other roof, your metal roof must be regularly cleaned to ensure that it is in the best possible condition. A leader in metal roofing in Panama City, FL, suggests that you have your roof cleaned regularly to avoid potential damage. This will help ensure that your roof lasts its expected lifetime.
At Kings Roofing, a leading roofing company in Panama City, we want your metal roof to last as long as possible, and routine cleaning and maintenance are a significant factor in that. If your roof is properly cared for, your roof will sustain its durability and performance, not to mention it will look better.
What Can Cause Damage to Your Panama City Metal Roof?
The leading cause of damage seen by a Panama City metal roof contractor is dirt and residue from trees and animals. When this sits on your metal roof for too long, it can cause irreversible corrosion. This leaves holes in your roof's protective coating, which exposes your roof to damage, bacteria, mold, and mildew growth. The buildup of other materials like twigs, leaves, or pine needles, can also cause damage to your roof's structural integrity.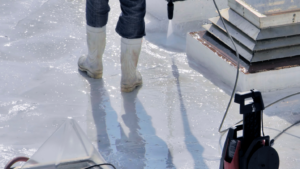 How Often Should You Clean Your Metal Roof?
A roofing company in Panama City that specializes in metal roofs suggests cleaning your roof a minimum of once a year. This will help keep your roofing panels free from any debris buildup that has accumulated over time. You should clear off any animal debris, leaves, branches, etc., that can cause irreversible damage to your home.
You should do a deep clean of your roof every three to five years. This is when you remove more stubborn substances, such as tree sap and oxidation spots. However, this time frame heavily depends on your home's location. If you live in a more wooded area, you might need to perform a deep clean more often. Weather and building conditions could also affect how often you perform a deep clean on your roof.
Tips on How to Properly Clean Your Metal Roof
The best tip for cleaning your metal roof is to hire a professional Panama City, FL metal roof contractor who has experience working with this material. However, if you have roofing experience, you may be able to clean your metal roof yourself. However, there are a few simple tips that apply to all metal roofs:
Use water and mild detergent for a simple clean
Never use bleach
Use hot water mixed with detergent for stubborn dirt or debris spots
Use an alcohol-based cleaning solution for tar, grease, and oil spots
A Panama City professional roofing contractor should have all of these supplies on hand when they come to clean your metal roof.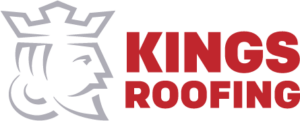 Kings Roofing is a leading roofing company in Panama City and specializes in roof repairs, installations, and metal roofs. We service both residential and commercial buildings in Panama City, Destin, Tallahassee, Pensacola, and numerous other neighboring communities.
You can contact us online today for a free quote or give us a call at 850-215-0423 to speak with a roofing specialist about your Panama City roof.