Skip to Content
Why Customer Reviews Are Important for a Roof Repair Company in Pensacola, FL
Social media and technological advancements have made many businesses turn to Google and Facebook advertisements to promote their services and products. These advertisements can work great for promotions and can help get your business on the map.
However, one of the best ways to promote yourself is by using word-of-mouth marketing. Although it's not as popular as before the Internet, word-of-mouth marketing still happens daily; and can help you choose the best Pensacola roofing company.
At Kings Roofing, we strive to provide you with friendly, personalized service that fits your needs. We don't repair roofs just to get five-star Google reviews. We strive daily to be one of the best roofing companies in Pensacola, FL and make sure that your house is in the best shape possible.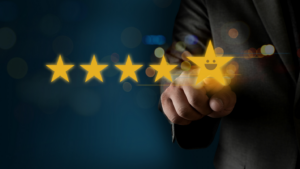 We Value More Than Great Facebook Reviews
One of the most rewarding things about being a trusted roof repair company in Pensacola, FL is seeing how much our services have helped our past customers. When looking for a roofer they found a company that cares about the quality of work they perform.
Take a look at what our customers are saying about us in the comments below.
"Kings Roofing replaced a roof for me after Hurricane Sally. They responded quickly after I called and gave them my information. I was given a time frame that my roof would be installed and a reasonable price for the job. The estimator was very informative and outlined what would be done, including replacing all vents and repairing all bad wood. After removing the old roof, they found no additional damage. The job was completed on schedule with no additional charges." -Ivan Harber
"Despite rain delays, done quickly. The roof looks great, repairs looked good, picked up all debris, and answered any questions I had." -Mike in Pace, FL
"Absolutely wonderful experience: it started with Mr. Slack's initial inspection and quote for the job. He took his time to explain the expected time schedule, and I was given a quote before he left. I thought the office personnel was friendly and professional. The guys that put the new roof on were on time and cleaned up afterward. Thanks again; I would highly recommend this company." -Elaine Shores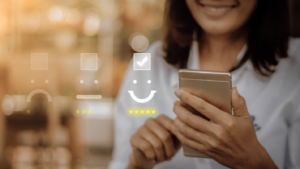 We love building great relationships with our customers and value their feedback. Our team specializes in providing high-quality service with respect and professionalism. We understand that each customer is trusting us with their roof and their home. The last thing we want to do is violate that relationship.
We know that choosing a Pensacola roofing company is an important decision. At Kings Roofing, we put your home first. From the first phone call to the final screw, we make it our goal to provide you with efficient, quality service.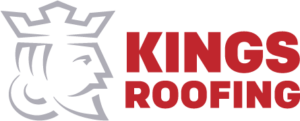 If you are looking for one of the best Pensacola roofing companies, call Kings Roofing for friendly, professional service. We service Pensacola, Panama City, Tallahassee, Destin, and other surrounding communities.
Contact us online to get started today or give us a call at 850-439-5700 to talk to a professional roofing contractor and to get a quote on your new metal roof.