Skip to Content
When to Replace Your Roof in Florida 
There are multiple factors to consider if you are thinking about replacing or repairing your roof in Florida. As one of the top Panama City roofing companies, Kings Roofing has some advice on what you should be looking at when it comes to your roof. 
What time of year is best to replace my roof?
We do not always have the flexibility to pick and choose what season we want our roof replaced.  If you are already searching for the best roofing companies in Panama City, it is likely because you have seen damage to your roof and want to get it fixed immediately.   
If your roof is still in good enough shape to choose the time of year you want it replaced, we recommend the winter or spring in Florida.  Summer and fall months in Florida can be challenging, even for the best roofer in Panama City.  As we know in Florida, storms and hurricanes are most common during the summer and fall months.  Storms can cause installation delays, and your house could be vulnerable to damage if a storm hits in the middle of construction.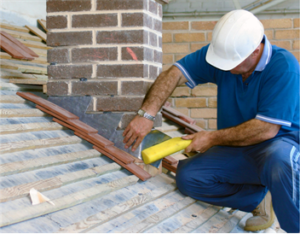 How long should I expect to wait for
 the
 installation to begin?
During the busiest times of the year, the wait times can be much longer for Panama City roofing companies than in the off-season.  One of the benefits of choosing the off-season for installation is that you will be towards the top of the list.  However, if your installation from a Panama City roofing company is during hurricane season, be prepared for potential delays.  It is always best to set up your installation weeks or months in advance, if possible.   
Should I switch from a shingled roof to a metal roof?
That truly comes down to personal preference.  As a leading Panama City metal roof contractor, Kings Roofing knows the benefits of a metal roof in Florida.  Metal roofs are becoming more popular in Florida due to their longevity.  Typically, a metal roof costs more than shingled roofs, but the long-term benefits will offset the costs.  Metal roofs require less maintenance as well.  
"

Metal roofs are becoming more popular in Florida due to their longevity.

"

 
If you are looking for the best metal roof contractor in Panama City, Kings Roofing would love to hear from you. 
Call Kings Roofing today!
If you have any other questions regarding roof replacement, call the best roofer in Panama City, Kings Roofing.  Our roofing professionals use a wide array of the best materials to help transform your roof. We are well regarded and respected throughout the Panama City, Destin, and Pensacola areas.  
We look forward to showing you how much Kings Roofing's quality service and experience will impact your new roof.  Contact us today!