Skip to Content
What to Do When a Tree Falls on Your Home in Destin, FL
A round of bad storms can cause a tree or large branch to fall on your roof. This can not only cause significant damage but make your Destin, FL home unsafe to live in. At Kings Roofing, a trusted roofing company in Destin, we want you to be prepared for any damage that can happen to your home. So, we've listed the steps you need to take if a tree falls onto your roof.
Evacuate Your Home
First and foremost, you want to get everyone out of the home. It's best to make an evacuation plan beforehand so everybody knows where to go. Practice your evacuation plan with your family on a day when the weather is calm, that way you are prepared when a storm hits.
It's also beneficial to put together a "go bag." This bag should include supplies such as non-perishable food, bottled water, flashlights, important documents, money, car keys, and other indispensable items. It's also a good idea to put the contact information of some trusted Destin, FL roofing companies in the bag.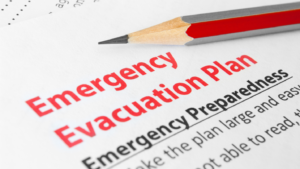 Call for Assistance
Don't attempt to deal with the issue yourself, no matter how small the tree branch might seem. Contact emergency services or a roof repair company immediately after you evacuate. A dispatcher can help talk you through the next steps to take. If you have roof damage on file then you can show the documentation to your insurance company.
Contact Your Insurance Company
After you are a safe distance from your home, and have contacted emergency services, it's time to call your insurance company. A lot of homeowners' insurance policies cover roof damage to some extent. When you contact your insurance company, make sure and ask what damages your policy covers.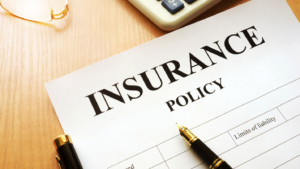 Once you have reported the damage to your insurance company, they will walk you through the next steps to take. Often, this involves contacting a Destin metal roof contractor (if you have a metal roof) or a trusted roofing company in Destin.
Your insurance company will want to see pictures of the damage. As soon as it is safe to do so, snap some pictures of your roof and send them to your insurance agent. Try to take pictures at different angles and distances as this will help in the claims process. This will help your insurance company fully understand the extent of the damage.
After filing an insurance claim, then it's time to hire a roofing company in Destin, FL. Try to have a Destin, FL roofing company picked out beforehand and have their contact information saved. Make sure your roofer is reputable and well respected by many other people in your area.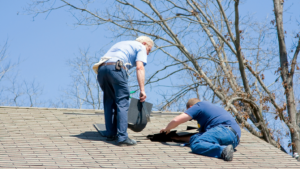 If Your Home is Unlivable, Lock It Up
If a large tree or branch falls on your home, it may result in your house being unlivable. If you have to find somewhere else to stay until the damage is repaired, make sure your home is locked up. Lock the front and back doors, as well as the windows. You never know where looters may lurk, so be sure to take any valuable items with you.
Your family's safety is your top priority, so don't try and handle a fallen tree by yourself. It is wise to evacuate your home immediately and call for help. There are many trusted Destin roofing companies who are well experienced at removing trees, so save this job for the pros.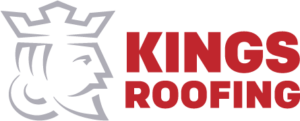 If you are looking to work with a premier Destin, FL roofing company, contact Kings Roofing today. We specialize in roof repairs and installments and can even install a metal roof for your home or business. We not only service Destin, but Panama City, Tallahassee, Pensacola, and other neighboring communities.
Contact us online to get a free quote today. Or give us a call at 850-215-0423 to speak with a professional roofing specialist regarding any concerns you have for your Destin, FL roof.