Skip to Content
What to Do if There is Water Ponding on Your Destin Flat Roof
More residential homes are choosing flat roofs to complement their aesthetics. These roofs have a modern look that can make your home look sleeker and more sophisticated. However, a Destin roofing company wants you to do your research before purchasing this roof type. Many homeowners who invest in a flat roof do so for the looks, and they are not prepared for how different they are from flat roofs.
At Kings Roofing, a leading roof repair company in Destin, we know that ponding is one issue a flat roof can have. This is when water settles on your roof in puddles and doesn't drain off. This can cause catastrophic damage to your entire home, including cracks, leaks, mold build-up, bacteria growth, and even structural damage.
So, what do you do if you notice water ponding on your flat roof?
After you notice any ponding, the first thing you should do is hire a roofing contractor to fix the issue. Ponding is a problem that cannot be fixed on its own, so seek help as soon as you can. Several solutions can fix the ponding problem, and your roofing company can help determine which solution is the best option for your roof.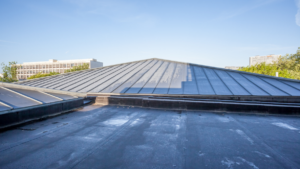 Common Issues That Cause Ponding
After your roof inspection, roofing companies in Destin, FL, should be able to tell you what is causing water to pool on top of your roof. There could be many different causes. However, the most common ones are:
Structural problems
Slope problems
Problems with the low points on the roof
Drainage problems
Unchecked roof damage
After deciding which issue is causing the ponding, a roofing contractor will then take the necessary steps to fix the damage to avoid further ponding. It's crucial to get this problem fixed immediately because, if neglected, ponding will get worse over time and can cause damage to your home and its structure.
What Else Can Cause Ponding?
While we already covered common issues that cause ponding, other factors can cause water to pool on your roof. According to Destin roofing companies, drainage issues and an improperly installed roof can cause water to pond. Improper insulation and HVAC leaks can also cause water to pool on top of your roof.
The best way to avoid these issues is to ensure you have maintenance performed on your roof, at a minimum, once a year. Roofing experts suggest having a roofing contractor come out once in the spring and once in the fall to ensure everything is working as it should.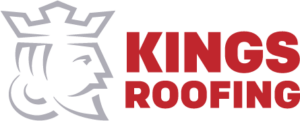 Kings Roofing is a leading roof repair company in Destin specializing in roof installations, replacements, and metal roofs. We service both residential and commercial buildings in Destin, Panama City, Tallahassee, Pensacola, and numerous other neighboring communities.
You can contact us online today for a free roofing quote or give us a call at 850-215-0423 to speak with a specialist about your Destin roof.