Skip to Content
What Panama City, FL Roofing Companies Want You to Know About Roof Financing
At Kings Roofing, we know that getting a roof repair or replacement from experienced Panama City, FL roofing companies can be expensive. Don't worry; you might not have to pay the entire fee upfront.
Look into getting your roof financed, otherwise known as a roofing loan, so you can keep your home protected.
Roof Financing Terms to Know
Roof financing can be confusing, especially if this is your first time getting a loan. According to a roof repair company in Panama City, you need to know these words and phrases used by roofing financers.
Term- This refers to the amount of time you have to repay your loan. Usually, the term will be expressed in months or years.
Annual Percentage Rate (APR)– An APR rate determines the amount that the lending company is charging you for the loan. Your APR could include fees, but it does not include interest. Comparing APR rates is a helpful tool to find the best loan.
Interest- This is the cost of your loan that is over and above the principal amount.
Principal- This refers to the total amount of money you have borrowed.
What Factors Can Affect How You Finance Your Roof?
The cost of a new roof can vary for different reasons. According to a Panama City, FL roofing company, some factors that can affect the financing of your roof include:
Size
Type of shingles
Your location
The labor rates of the hired roofing contractor
These factors can make it difficult to know how much you should save for your roof. Applying for roof financing will provide an accurate total amount.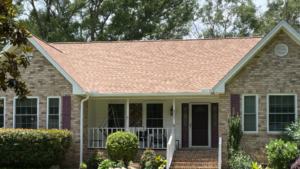 Why Should You Consider Roof Financing?
Roof emergencies happen, and they can be financially devastating. If you finance your roof, you don't have to worry about paying the total amount upfront. Instead, you can make weekly or monthly payments on the loan.
What Are Some Benefits of Roof Financing?
A roof contractor in Panama City might suggest financing a roof because it can be more beneficial to the customer. With a finance loan, you can:
Have low monthly payments
Defer a payment upfront without interest
Experience a quick approval process
Delay your payments
Low Monthly Payments
A roofing company might advise financing because you can have a low, set payment every month. This is a great way to pay for your roof over a set amount of time, instead of having to come up with the money at once.
If you have a good credit score, you might qualify for a low-interest rate loan, which can save you more money in the long run.
Defer a Payment Upfront Without Interest
Some installment loans offer six months of no interest and payment and let you defer making payments during the first part of the loan. A roof repair company in Panama City, FL, suggests speaking to your local loan company to see if you qualify for this type of loan.
Quick Approval Process
The approval process for roof financing is quick and easy for some. You can apply for roof financing online, and some companies even have apps you can use. After submitting your information, you should get your approval notice within minutes.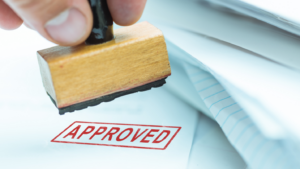 Delay Your Payments
Some loans will allow you to delay your payments for a certain period. However, once that period is over, you will begin your payments with a fixed interest rate. This delay is helpful for individuals who have an emergency repair but don't have enough money to start payments immediately.
You may qualify for roof financing if you have an emergency roof repair that you cannot afford. Roof repair companies suggest getting your roof financed if you are tight on money and cannot afford to get your roof replaced.
Roof financing offers plenty of benefits but will require payments over a long period. Keep that in mind when applying.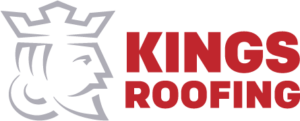 Kings Roofing is a trusted roof repair company in Panama City specializing in roof repairs, installations, and metal roofs. We service both residential and commercial buildings in Panama City, Destin, Tallahassee, Pensacola, and numerous other neighboring communities.
You can contact us online today for a free quote or give us a call at 850-215-0423 to speak with a roofing specialist about your Panama City roof.