Skip to Content
What is the Lifespan of My Destin Roof?
According to a roof repair company in Destin, FL, it's essential to know the lifespan of your home's roof. Whether you have lived in your home for twenty years or are looking to purchase a new house, the age and lifespan of the roof are important. Many roofs are built to last at least twenty years. However, this number changes depending on the roofing material used.
At Kings Roofing, a leading Destin, FL roofing company, we want to help keep your roof in its best possible shape. However, we understand that it can be difficult for homeowners if they don't know how long their roof is supposed to last. That's why we've compiled some information to help you figure out the lifespan of your home's roof.
How Long Does a Roof Typically Last?
According to Destin roofing companies, this number can change depending on the materials used. Common materials used for residential roofs include:
Asphalt Shingles
Metal
Clay Tiles
Wood Shingles
Asphalt Shingles
Destin, FL roofing companies, typically install asphalt shingle roofs onto homes. This is the most common type of roofing material and lasts typically for 20 years or longer. They cost around five dollars per square foot, which makes them a cost-effective and popular option.
Standard asphalt shingles are made from a combination of asphalt-saturated fiberglass and can shrink in the warm Destin sun. Because of this, your roof's lifespan might be shorter than in other geographic locations.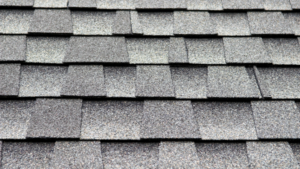 Metal
According to a roof repair company in Destin, the lifespan of metal roofs depend on what type of metal is used. Steel metal roofs have an average lifespan of thirty years, while tin roofs can last up to forty years. Coastal areas tend to lean towards using aluminum roofs because they effectively resist salt; however, these types of roofs are easily damaged by strong winds or hail.
Clay Tiles
Roofs with clay tiles have risen in popularity in recent years because they last the longest of any roofing materials. According to a roofing company in Destin, clay tiles have an average lifespan of one hundred years and even come in a variety of patterns and colors. They are durable and made from either clay or cement.
Wood Shingles
Wood shingles have decreased in popularity due to their flammability. In fact, some places have made wooden shingles illegal. These types of shingles are made from natural wood and last an average of twenty-five to thirty years. They cost about nine dollars per square foot and aren't recommended for dry climates.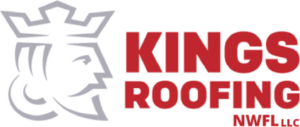 Kings Roofing is a leading Destin, FL roofing company specializing in roof installations, replacements, repairs, and metal roofs. We service both residential and commercial buildings in Destin, Panama City, Tallahassee, Pensacola, and numerous other neighboring communities.
You can contact us online today for a free roofing quote or give us a call at 850-215-0423 to speak with a specialist about your Destin roof.